There are a lot of treatments available on the market that promise to boost your glow, such as facials, acids, and serums. However, razor-sharp blades are the latest buzz in skincare, and beauty fans are turning to them to see results right away.
 Derma blading is a treatment in which a licensed esthetician uses a small scalpel to shave the face, removing dead skin cells and peach fuzz while giving the skin a deep exfoliation. After just one session, the skin will be smoother, brighter, and more evenly toned.
What Is Dermablading?
Dermablading is an exfoliating process that gets rid of peach fuzz or vellus hair that you don't want on your face. Dermablading not only gets rid of unwanted hair but also removes the unwanted dead layer of skin [1]. 
How Does It Work
You may notice that the instrument used for dermablading treatments resembles a razor used to remove body hair.
The concept of dermablading is identical to that of shaving. By positioning a sterile blade at a 45-degree angle and sliding it carefully across your skin, you can remove debris, scar tissue and dead cells that may be contributing to your skin's uneven appearance.
Your skin is constantly exposed to damaging environmental pollutants, sun damage and irritants. This might cause your skin's outermost layer to appear dull and can make you appear older. Dermablading removes these damaged skin cells, revealing younger skin cells when you look  in the mirror.
The majority of dermablading effectiveness claims are anecdotal. It is difficult to objectively determine if a treatment is successful or not due to the fact that everyone reported different  outcomes [2] .
The Technique
During dermablading, you should not experience any pain. You may experience a tingling  sensation throughout the therapy.
First, you will recline on the chair of your provider in a clean, pleasant room. There may be sedation alternatives available, which typically consist of a numbing spray, local anesthetic mixed with an oral sedative, or, in rare cases, general anesthesia.
Your therapist will then use a dermablading manual or electronic instrument at a 45-degree angle to scrape your skin. This will continue for an average of 20 to 30 minutes as your physician softly exfoliates the skin.
After the treatment, your therapist will apply a soothing product such as aloe on your skin. They will also apply sunscreen on your face for protection.
How Much Does It Cost?
The cost of dermablading might vary depending on a variety of factors, such as the type of therapist (dermatologist or aesthetician), your location, and the number of treatments required.
On average, costs range between $100-$150. Results typically last 3 to four weeks. This is due to the approximately 28-day life cycle of skin cells.  Notably, dermablading is generally not covered by insurance and is billed per session.
Is Dermablading Suitable For All Skin Types?
Dermablading is safe for most skin types, although it is not recommended for those with highly sensitive skin, severe acne, or inflammatory skin diseases such as eczema or rosacea. In these instances, dermablading could irritate the skin further and perhaps spread the infection. When infection is present on the face, it may result in discoloration or even scarring. Additionally, the persons with thin, prone-to-tears skin should also avoid dermablading.
Moreover, people with diseases that produce excessive facial hair development (such as polycystic ovarian syndrome) visit a physician to treat the underlying cause of the problem rather than its symptoms. A dermatologist can also offer alternate products or treatments for individuals with sensitive or acne-prone skin.
Is Dermablading Good for Your Skin?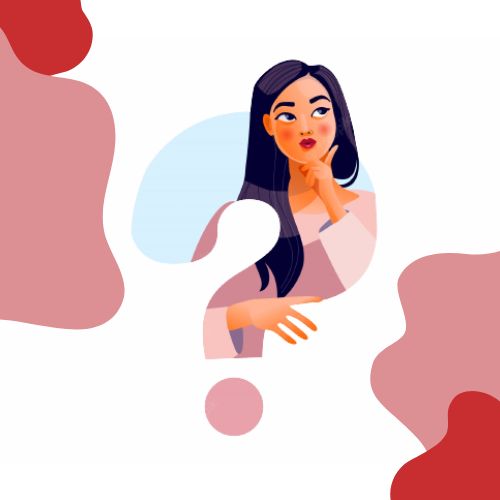 Hair removal and exfoliation can make the skin more radiant and smoother. The therapy may reduce the appearance of fine lines and wrinkles, as well as hyperpigmentation and uneven skin tone. Additionally, it is used to heal deep acne scars.  Moreover, Dermablading offers a smooth canvas for makeup application and enhances the absorption of skincare products, such as creams and serums, resulting in greater skin hydration.
Are There Any Drawbacks Or Risks Associated With Dermablading?
Dermablading has few negative effects when conducted by a trained practitioner. It is typical and brief for sensitive skin types to experience irritation or redness for a few hours after application.
Who Is The Ideal Candidate For Dermablading?
According to the folks, the answer is yes. It is ideal for anyone who desires radiant and silky smooth skin because dermablading gives you a glow and ensures that your makeup goes on more smoothly and sets more naturally on your skin. 
As with the majority of products you apply to your face for the first time, experts recommend performing a small patch test prior to shaving your entire face. Also, practice makes perfect!
How Long Does It Take to Perform Dermablading At Home?
At-home dermablading is quick, simple, and effective. It  should only take you five to 10 minutes and can easily be incorporated into your evening skin care routine when necessary or before a large event.
Does Hair Regrow faster After Dermablading?
Dermablading does not affect hair development in any way. They will grow back just as it did before the treatment.
Are Microdermabrasion and Dermablading The Same?
Dermablading involves the use of a scalpel (yep, the same one used in surgery), whereas microdermabrasion is performed with a small electric device. Microdermabrasion involves applying an exfoliator to the skin while simultaneously suctioning away dirt. This reveals a new layer of skin and cleanses the pores till they are exposed.
How Will My Face Look After I Have Done My Dermablading?
In the two or three days after the process, your skin may be red or feel like it has been scrapped. After a Dermablading treatment, you might notice that your skin looks brighter right away, but it usually takes a few days to see the full results.
How Often Should You Dermablade Your Face?
every 3-4 weeks: It is recommended that you should dermablade your face every 3–4 weeks because each time you do it, you get rid of dead skin cells from the last 2–3 weeks. Dermablading can cause ingrown hairs, but it doesn't happen very often.
Is It Safe To Do At Home?
You can acquire the dermablading instrument and perform the treatment yourself. But performing dermablading on oneself may not produce the desired results, and there are risks involved.
Self-performed dermablading increases the risk of infection, problems, and experiencing discomfort, according to anecdotal evidence.
You can call this exfoliation device exfoliator, beauty wand or a razor.  You may use any of these products to perform dermablading on your own.
Can Pregnant Women Undergo This Procedure?
Patients who are pregnant or breastfeeding and desire a deep exfoliation but cannot use peeling agents due to the possibility that the chemicals will be absorbed into the bloodstream and passed to the fetus or the kid will benefit greatly from this treatment.
Does Dermablading Make Skin More Prone to Sun Damage?
Every single day, regardless of the weather, sunscreen should be used. However, you must be especially careful with dermablading aftercare. As with any exfoliating therapy, the skin becomes more sensitive when the top layer of skin cells is removed. 
Experts encourage people to avoid the sun to prevent sun damage, and to keep their face as far away from the sun as possible, particularly if they are extremely sensitive.
References
What is dermabrasion/dermaplaning? (n.d.).
stanfordhealthcare.org/medical-treatments/d/dermabrasion-dermaplaning.html
Townsend R. (n.d.). The use of advance dermaplaning in clinical skin care and treatment scitechnol.com/peer-review/the-use-of-advance-dermaplaning-in-clinical-skin-care-and-treatment-mXJp.pdf
Read Related Articles: