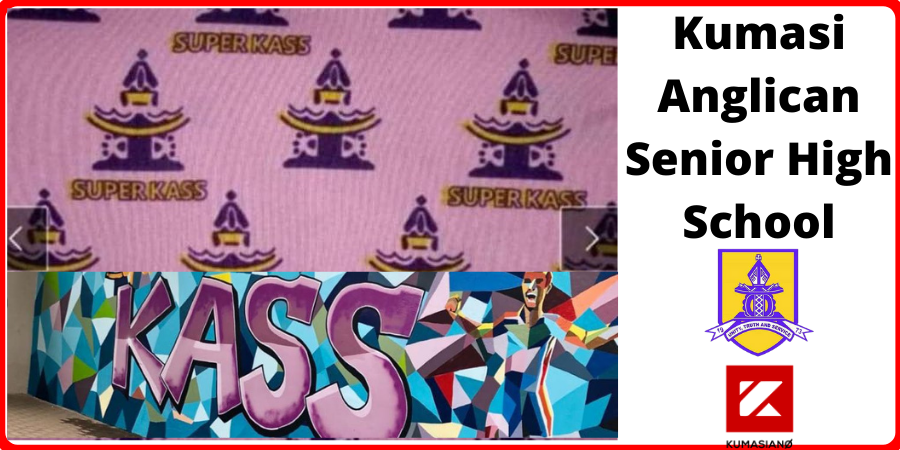 Kumasi Anglican Senior High School was the 1st Runner up in the 2007 National Science & Maths Quiz and 2016 Ashanti Region Milo Football Competition champion. The school is known for regularly sending sports representatives to local, regional and national competitions.
Anglican Senior High School (KASS) is a mixed secondary school founded in 1973. It is situated in Asem, a town in Kumasi in the Ashanti Region of Ghana.
KASS students are often called "disciples" and they respond "no size". This is an informal way of greeting among both past and present students.
History of Kumasi Anglican Senior High School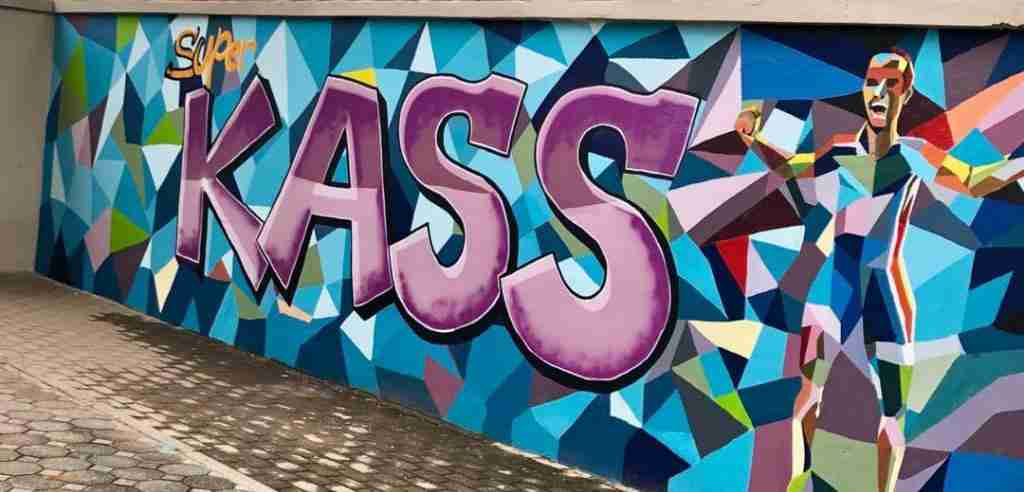 The English Church Mission acquired land from the Amakom chief in the early 1920s. The purpose was to set up a clergy training center to facilitate the growth of the church on the Gold Coast.
Bishop M.S. O'Rocke (1913–23) secured the services of the Monks of the Benedictine Order (O.S.B.) from Nashdom, England, to run the newly founded institution. In 1952, St Augustine's Theological College was established but after five years it was closed down.
They established a catechist training programme at the site in 1930 – unfortunately, that was also shut down.
In 1945, the training of priests was resumed till 1950 when the programme was relocated to the Bishop's House in Accra. At that time, the site was used for retreats, as a guest house for church visitors and social gatherings.
In 1952, when thirty training colleges were to be established nationwide, the Anglican Church was asked by the government to use its facilities in Kumasi, to run the yet to be established Wiawso Training College.
This temporary measure was to enable the building and completion of a fully-fletched Training College at Wiawso in the Western region.
So from 1952 to 1964, the campus was known as Wiawso Training College. Mr. N.Y. Topp Yankah was appointed the first Principal from 1952 to 1956, followed by Mr. S. Blankson, from 1961 to 1964.
When the buildings at Wiawso was ready to house both students and the administrative staff, Wiawso Training College was therefore moved to Sefwi Wiawso. The buildings and the associated infrastructure in Kumasi were left vacant.
To fill the vacancy in Kumasi, the Anglican Church applied to the Government to use this facility for the Day Teacher Training College which was established in Accra to be transferred to Kumasi.
In September 1956 the college was opened in Kumasi under the principalship of Mr. E.O Nortey, a former resident Housemaster of Wiawso Training College, Kumasi campus.
However, his failing health did not allow him to remain at the post. So in January 1967, Rev. Fr. P. D. Aggrey (B.D. Lond), who had served as Chaplain of Adisadel College, Cape Coast, and later Vice-Principal of the College succeeded him.
In 1969, Anglican Day Teacher Training College, under Rev. Fr. Aggrey started the St. Augustine's Primary School, Akwatialine, as a practice school for the training college.
It was during the authority of Rev. Fr. Aggrey that the college was converted to a secondary school and he became the first Headmaster until 1981 when he retired. Mr. John Poku succeeded him as the second Headmaster.
About Kumasi Anglican Senior High School
Anglican Training College (ANGLICO) became Kumasi Anglican Secondary School (KASS) in 1973.
During the reign of Colonel I. K Acheampong which overthrew the Busia government, the new government decided to dissolve or turn some of the training colleges into secondary schools.
Anglican Training College was labeled as one of the Training Colleges to be dissolved.
The Training College staff, supported by their principal Rev. Fr. Philip Dawson Aggrey (B.D) wrote a petition which was signed by each teacher on the staff, asking the government not to dissolve the college but to convert it into a secondary school to be called, Anglican Secondary School, Kumasi.
About 25 teachers signed the petition which was sent through the then bishop, the Rt. Rev. J. B. Arthur, who in turn wrote a covering letter approving of the petition. Both letters were forwarded to the then secretary of Education, Colonel Nkegbe in Accra.
The petition was granted and in September 1973, Anglican Training College became Kumasi Anglican Secondary School.
It used to be a mixed school with both males and females housed on campus but in 1987 the girls were deboardinized and from then the girls attended classes as day students.
Rev. Fr. P. D. Aggrey who used to be the Principal of the training college was retained as the First Headmaster of the Secondary School. He administered the school from 1973 to 1981 when he retired. He was succeeded by Mr. John Poku from 1981 to 1986.
In 1987. Mr. A. E. Kyere (a.k.a Kontonkyi) assumed duty as the third headmaster of the school. It was under him that the school improved academically.
In 1999, the school was for the first time, invited to take part in the National Science and Maths Quiz Competitions.
Rev. Canon E.Y. Brobe-Mensah became headmaster of the school in November 2003, following the retirement of Mr. A. E. Kyere in November 2003. From Mr. Kyere, the school has since been headed by the following;
Mr. Alex Conduah (2010-2017)
Rev Canon Francis Senkyire (2018 – TO DATE).
Mission
"To ensure student compliance with school rules and regulations and the provision of relevant inputs that will enhance teaching and learning, in order to realize the vision of the school"
Vision
"The school's main vision is to achieve academic excellence through discipline. It also aims to mold the character, conduct and behavior of students in order to make them useful and upright citizens of the country"
Kumasi Anglican Senior High School Reality Guide
Cost
What is the cost of attending Kumasi Anglican Senior High?
With the advent of free senior high school (FSHS) education in Ghana, fresh students don't pay any fees. However, fresh students will pay miscellaneous fees which when compared to the school fees, it's very affordable.
Gender – Mixed
Religion – Christian
Denomination – Anglican
School type – Public Senior High School
Color(s) – Purple, Gold, Pink
Alumni –  Collectively, an alumnus of Kass is known as "Disciples".
Facilities
Dormitories
Boys – Six blocks
Girls – One block
Houses, Their House Masters And Colors
House One – Aglionby
Color – Green
HouseMaster – Mr. Samuel Adeabah
House Two – A.E. Kyere (Kontonkyi)
Color – Pink
HouseMaster – Sir Curtis
House Three – Prempeh
Color – Pink
HouseMaster – John Obeng Berkoh
House Four – Quaque
Color – Red
HouseMaster – Mr. Agyaba
House Five – Roseveare
Color –  Yellow
HouseMaster – Acapella
House Six – Brobbe-Mensah
Color – Sea Blue
HouseMaster – Mr. Tony Blur
There used to be seven houses but house seven which was conduct house has been converted to a teachers' bungalow.
Other Facilities
Library (1)
Football field (1)
Assembly Hall (1)
Basketball pitch (1)
Art Laboratories (1)
ICT Laboratories ( 4)
Classroom Blocks (6)
Science Laboratories (3) – (1 Biology, 1 Physics & 1 Chemistry)
The school offers five (5) courses or programmes;
Business
Visual Arts
General Arts
General ScienceHome Economics
All programmes have a duration of three (3)years to complete.
Again the curriculum consists of six (6) general core subjects:
ICT
P. E
Mathematics
Social Studies
English Language
Integrated science
Let's take a deep dive into each department.
GENERAL ARTS DEPARTMENT
Elective courses are selected according to each student's preference. There are about 9 elective courses and among which a student chooses five in addition to the general core subjects.
The elective subjects are;
Music
French
History
Geography
Economics
Government
Twi (ASANTE)
Literature-In-English
Christian Religious Studies
GENERAL SCIENCE DEPARTMENT
H.O.D – Mr. Agyemang Frimpong, popularly called 'Agyengo'
At the general science department, there's no flexibility in the elective subjects like the general arts department. The elective courses are fixed. They are;
Biology
Physics
Chemistry
Elective Mathematics
BUSINESS DEPARTMENT
H. O. D – Madame Faustina
Like the science department, there's no flexibility.
Financial Accounting
Business Management
Principles Of Cost Accounting
VISUAL ARTS DEPARTMENT
H.O.D – Madame Gifty
Students can choose any four.
Textiles
Sculpture
Graphic Design
Picture Making
Leather Works
General Knowledge-In-Art
HOME ECONOMICS DEPARTMENT
Students are obliged to do all.
H. O.D – Madam Charity
Food And Nutrition
Management-In-Living
Clothing And Textiles
Extra-Curricular Activities
These are officially allowed activities that students engage in at school. They are not part of the main academic work. They include sports and games, activities relating to clubs, societies and religious groups, entertainment, etc.
Clubs and Societies:
Science club
Business club
ICT Club
Literary Group
Ghana Red Cross Society
General Arts Students' Association
Writer's, Drama and Debater's Club
Denominational Groups
Catholic Students Union (CATHSU)
National Union of Anglican Students (GNUAS)
Ghana Muslims Students Association (GMSA)
Pentecost Students and Associates(PENSA)
Presby-Methodist Students Union (PMSU)
Church Of Christ Students Union (COCSU)
Ghana National Union of Adventist Students (GNAAS)
Junior Baptist Students Union (JBSU)
Deeper Life School Outreach (DLSO)
Sports and Games
Both boys and girls can join any of these sporting activities.
Soccer
Athletics
Volley Ball
Basket Ball
Hand Ball
Table Tennis
ACHIEVEMENTS
Kumasi Anglican Senior High School was the 1st Runner up in the 2007 National Maths and Science Quiz and 2016 Ashanti Region Milo Football Competition champion. The school is known for regularly sending sports representatives to local, regional and national competitions.
For an extended version of Kumasi Anglican Senior High School's achievements, this guide may be useful.
Notable Alumni
Okyeame Kwame
Lord Kenya
Dominic Adiyiah
Nobel Nketia
Oware Junior
Mr. Stephen Boateng (a.k.a. Kwabena Kesse) – CEO/Director of Kessben Group of Companies
What Others Are Saying About Kumasi Anglican Senior High School
It is alleged that "KASS produces the most beautiful girl students" yet to verify if it's true.
Kumasi Anglican Senior High School has been known for housing beautiful girls which causes a stir between the male KASS students and other boys' schools during INTERCO and the super zonal competition at the Kumasi Sports Stadium.
Kumasi Anglican Senior High School is one of the best schools in the Ashanti Region. With their recent performance in the National Science And Maths Quiz and in the WASSCE has been backing such claims. In sporting activities, they cannot be left out.
"Disciples!", they say no size!:
Also Read: