Fun fact: Kumasi city mall isn't just a one-stop-shop shopping center in a safe and serene environment with readily available ATMs. If you're lucky, you'll meet the local wines in the lobby. What about enjoying your favourite palm wine while shopping.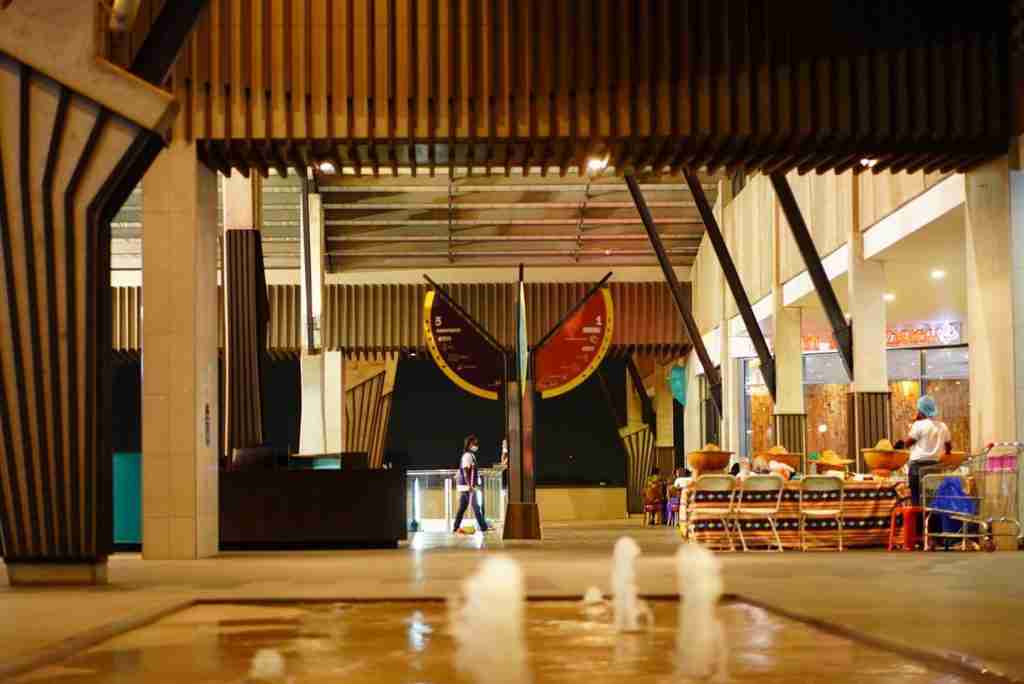 Yes, there were claims that shopping malls and street markets couldn't coexist in a developing country like Ghana and would destroy the vibrant local market setup. Is that still the case today?
Kumasi City Mall is not just a mall – it's a shopping experience. This is the first mall in the region that combines shopping with leisure and culture, providing one of a kind experience.
Kumasi City Mall stands out of the several malls in Ghana and boasts the enviable distinction of being the only mall outside of Accra. It remains the largest mall in all of Ghana and by extension West Africa.
About Kumasi City Mall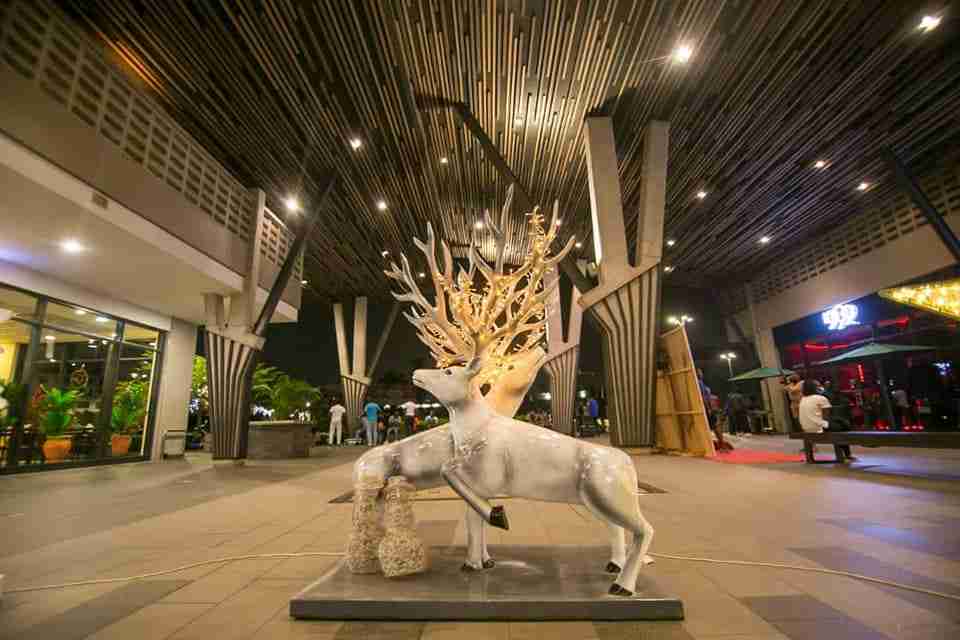 The Kumasi City Mall was opened to great fanfare in May, 2017 with an estimated 61 000 shoppers on opening day. It is the first shopping mall in Kumasi, Ghana's second most populous city.
Kumasi Mall as its popularly called by the people is not just a retail location in Kumasi, Ghana. It's a self-contained experience that has everything you need. The mall includes supermarkets, boutiques, restaurants, cinema and much more!
Kumasi City Mall has been a long time in the planning considering the fact that there's been a number of malls in the capital, Accra.
Popularly referred to as Kumasi Mall or "K.C.M", the $95 million dollar edifice is the largest shopping mall in Ghana and West Africa.
It has a selection of Western-style and local restaurants along with clothing and jewelry stores. The mall comes with several local and international shops and brands. There are a couple of grocery stores, but it stocks mostly imported goods.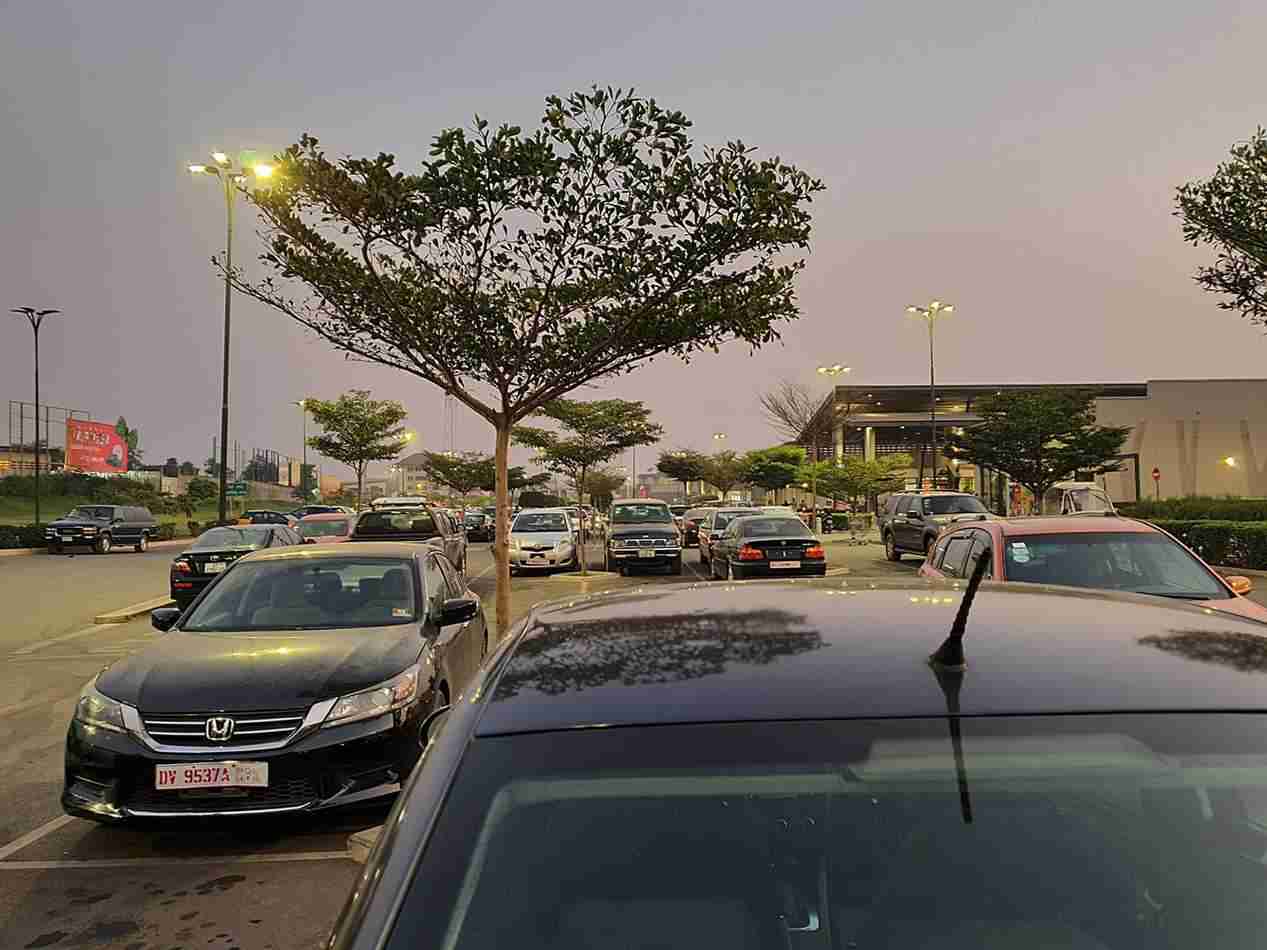 The main mall's offerings include but are not limited to grocery and foodstuffs, budget and designer fashion and clothing, electronics and telecommunications, lifestyle, beauty and wellness.
Other categories include banking and financial services, restaurants and eateries, Cinema, pharmaceuticals, entertainment, gifts and high-value jewelry as well as children's games and recreation centres.
The mall has a car parking capacity of well over 1,000 bays on-grade, including what is now considered to be the country's biggest undercover (basement) parking. And yes, you don't have to pay – at least the last time we checked.
Kumasi city mall location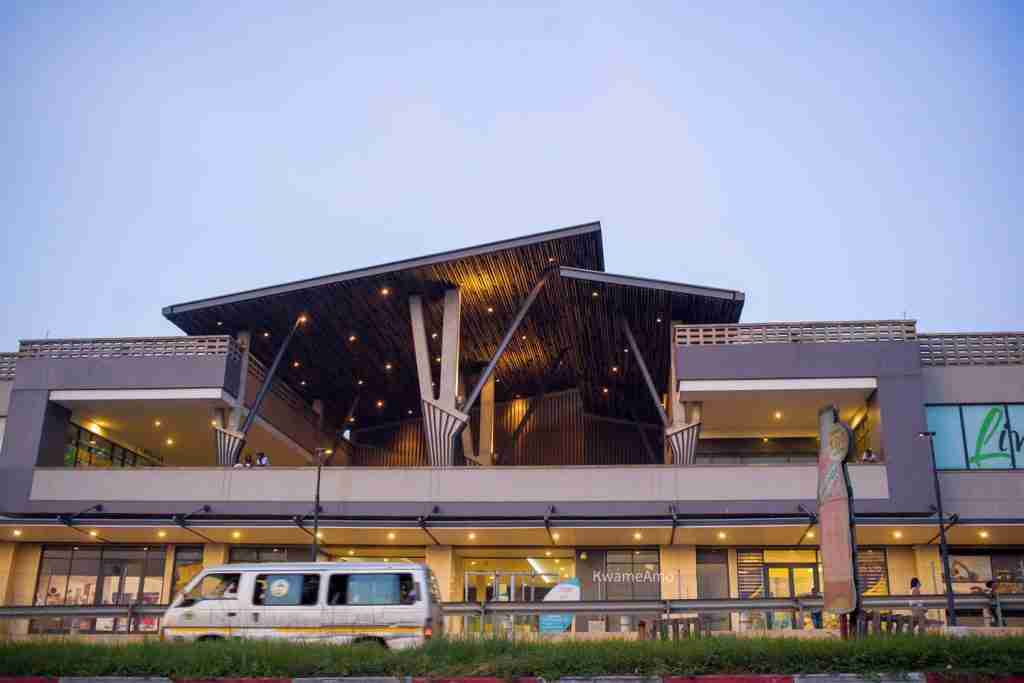 The Kumasi City Mall is a shopping mall on the Kumasi – Lake Bosomtwe road in Asokwa.
Unlike most malls in Ghana, this mall is in the old Asokwa industrial area and there is no traffic to contend with. The mall is located in the heart of Kumasi and is a great place to explore the city and do some shopping. It is located near many of Kumasi's attractions, including the Baba Yara Stadium, the GIMPA Kumasi campus, and right on the main road leading to Lake Bosomtwe.
Kumasi Mall Experience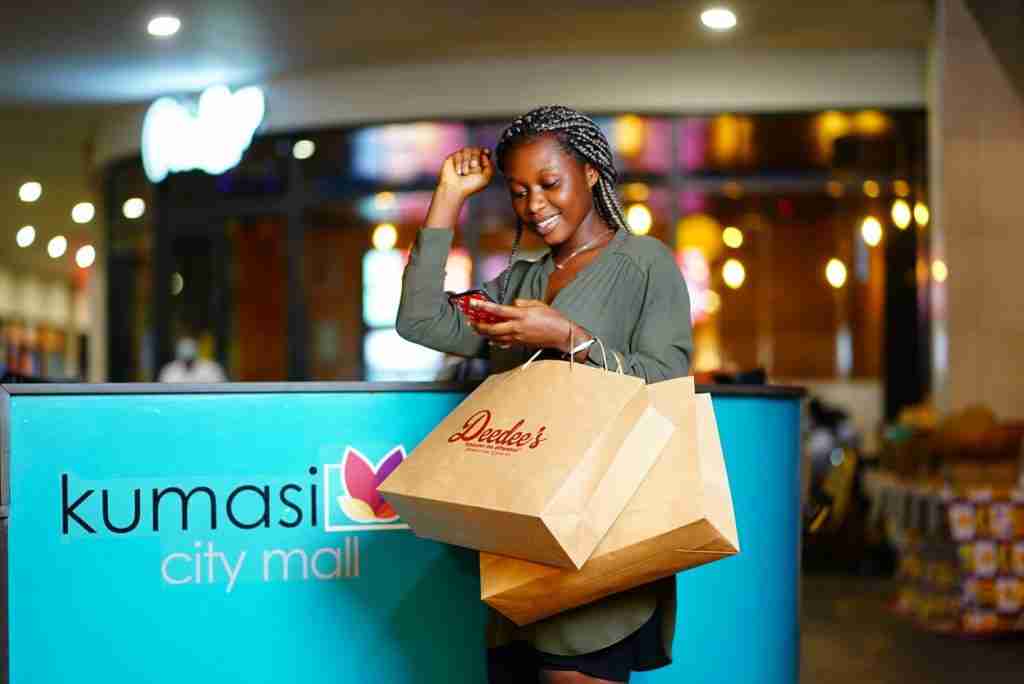 Yes, there is a new mall in town – the Kumasi City Mall.
It's not quite the shop you might be used to – it's more like a street with stores on both sides and it's fine if you're not familiar with this shopping experience. Every new experience takes time.
Finally, the people of Kumasi can boast of its very own shopping establishment that can match any of the marketplaces within other parts of the world.
When it took off in 2017, the main objective was to fill the need for people who are looking for more attractive shopping options outside the normal Adum and Kejetia street shopping centers. 
Kumasi City Mall has many different shops inside that offer everything from food, to clothing, to electronics. You can find anything you need at this mall. The mall even offers an indoor parking garage which is perfect during the rainy season when having to walk across a parking lot can be difficult.
Since its opening in May 2017, it has not been all rosy.
The concept of big shopping centers and malls is still new in this part of the world and so you would expect some demand and supply shortfalls like anywhere in the world.
A typical example is the seemingly unrealistic retail space cost that tends to discourage many small and medium-scale local businesses. And that is fine – people will always learn a lesson and get back to their senses in due time to give themselves a reality check and to receive the wake-up call.
Existing Amenities at the mall
some existing amenities at the mall Cash and pos transactions
Restaurants (café, fast food, snacks, and juice)
Banking and financial services (ATM)
Underground parking garage
Health and beauty salon
Convenience stores
Photography studio
A movie theater
A food court
Jewel store
Like most malls, Kumasi City mall started with the typical kinds of retail stores – Shoprite and Game featuring all kinds of groceries, foodstuffs, household goods, bedding, etc.. the regular retail experience and consumer products.
Is a joy to see several local shops and even traditionally crafted products that have stood the test of time since the mall's inception.
And if you're wondering how to wind down after a hard day's work or a weekend cinema experience, guess what: a certain Watch and Dine Cinema provides a top-class cinema experience at Kumasi City Mall.
ANCHORS
Store
Phone Number
Store
Phone Number
ANCHORS
Shoprite
Game

0556561022
0302740000
TELECOMMUNICATION
MTN
Vodafone


0244401070
0244401234
0202009280
FOOD
Dabodabo Restaurant
Kingdom fine wine
Akenti Restaurant
Pice Restaurant
Sweet Roses
Kent's Cup
Peter Pan
Biggs Inn
Jivendi
1999

0507476001
0208000740
0559046146
0548828222
0508889888
0558167262
0577737710
0249933196
0244284030
0557855453
FASHION
Dok
Dajj
H & A
Jocent
Woodin

Deedees
Suit Plaza
UK Brands
Gamel Clodin
Colored Yarns
Gamel Exclusive
Deedees Pop-up
Helena Collection
Mabels Kid's Shop




0243910066
0242640565
0208276499
0242640565
0242640565
0322492914
0207555020
0244284030
0544532905
0240612040
0240612040
0244795626
0207555020
0208276499
0240612040



ELECTRONICS
iStore
Hisense
Telefonika
DSTV/GOTV
Electronic Hub

My Cellphone repairs

Samsung (Compu-Ghana)

0555723348
0501563650
0244711555
0282828288
(0204328399
/0242128399)
0558330215
/0555594889
0242065838
FURNITURE
Loncha
Ashfoam 

Andysarp ltd
Andysarp Pop-up 

Andysarp pop up 2

0322499973
0248005300
0556579214
0243503785
0208228311
0243503785
0208228311
JEWELLERY
Valevet Box
0248812905
PHOTOGRAPHY
Spendster Fotostore
0268089621
ACCESSORIES
Banana Home
MV Accessories
A.B.A African Shop

0244796914
0501338984
0553552976
OFFICE & BUSINESS
Prince 5 Mining and
Consultancy ltd

0322498952
0322498953
STATIONERY
Kingdom Books

0501609135
AVIATION
Rentair
0541454000
0207700007
HEALTH & BEAUTY
Essenza
Scentopia
Royal Hair
Royal Hair Beauty Salon


Saqs Pharmacy & Clinic


0557576495
0269640069
0558876427
0302909560
0246136708
0544231618
0244218881
0322039141
ENTERTAINMENT
Artland 

Let's Play
Orange 107.9
Casino Nevada
Watch n Dine Cinema
The Basement bar and lounge

0244407938 
0322494782
0245603958
0272234444
0246655550
0542198287
0540298629
Kumasi City Mall Restaurants
Kumasi City Mall is not only one of the best places in Kumasi to go shopping. There are several bars and restaurants which are perfect for people looking for an adventure while checking out new clothes or food. There are plenty of eateries in the mall, so if you're hungry before exploring the market next door – stop by here first!
Here are some notable eateries in the mall:
Shops in Kumasi City Mall

A mall comes with a cluster of stores and shops and the Kumasi City mall is no exception. It has a variety of stores to choose from, such as cafes, clothing shops, supermarkets, and much more. The mall even has a cinema and food court.
Here are some notable shops in the mall:
Watch and Dine Cinema at the Kumasi city mall
There is a movie theater that shows both new releases and older classics which means there is always something to see.
If you're looking for some new adventures in Kumasi, then head on over to the Kumasi city mall! This great facility offers something for everyone, including a cinema and plenty of restaurants. The cinema is located on the main floor with 5 screens available. The mall is open from 10 AM to 10 PM.
The cinema offers a variety of films, both foreign and domestic.
Kumasi City Mall Owner
Yes, every young wannabe billionaire would want to know the person or group behind such an edifice.
Does the owner have any government or political connection?
Where does he stay?
Where is he from?
Who is he?
If it's a group; who are they?
The list goes on and on…but this is what we know!
The property is registered to Delico Kumasi Limited, a wholly-owned subsidiary of Delico Property Investment Ghana Limited, the same group that owns the Achimota Retail Center in Accra and is the Majority owner of West Hills Mall.
Kumasi mall was built by investors to provide a modern shopping facility for the city of Kumasi.
The mall has over 220 retail shops and offices that offer everything from food, clothes, shoes, books and household items.
There are also entertainment areas with a large car park and cinema for customers to enjoy before or after their shopping spree.
Kumasi City Mall Photos
A mall is a great place for beautiful photos if you're a fan of photography and selfies. There are several nice spots in the mall that offer you a splendid view of the mall which makes it an ideal place for taking memorable and unforgettable shots.
In fact, there are many beautiful photos taken in and around the mall already, and I'll share a number of them here for your viewing pleasure.
Parting words…
Not only does Kumasi City Mall boast the enviable distinction of being the only store outside of Accra, but it is now also, arguably, the biggest mall in Ghana and the largest in West Africa.Kumasi Mall doesn't only offer a spacious environment and a serene atmosphere, it also accommodates close to over 1000 cars in its parking space and underground parking. If you want to simply experience a relaxing shopping experience in the biggest shopping complex in West Africa, visit the Kumasi City Mall when you're in or around this beautiful city.
Also Read:
Golden Tulip Kumasi: The Biggest Hotel in the Garden City
The Complete Travel Guide To Kumasi. What to Expect!
It's My Kitchen restaurant: It is the Best Restaurant in Kumasi?
Expat Guide to Kumasi: The Well-Known And The Secret Unknowns!