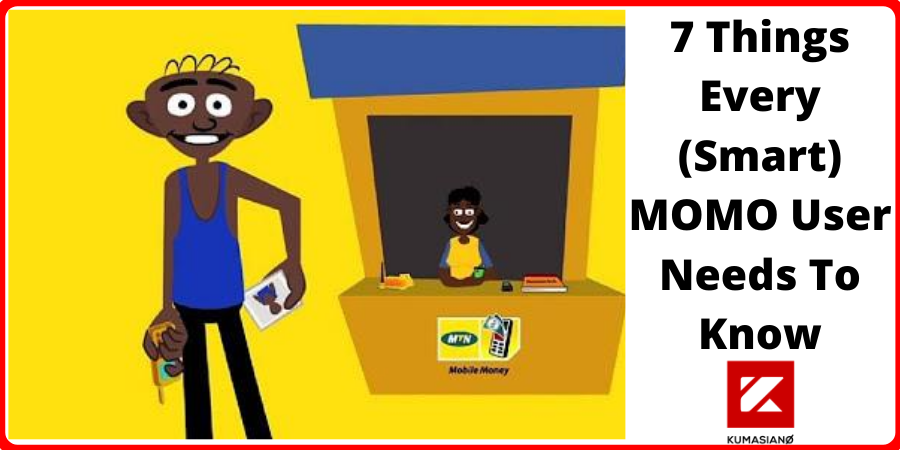 Since its inception in July 21, 2009, MTN Mobile Money has gone on to become the leading mobile financial service operator in Ghana.
The claim is backed by the fact that the service as at 2019 had over 14 million subscribers and approximately 124,000 agents across the country. But despite this growth, not many mobile money users have explored the extraordinary features and options available on the platform.
Arguably, the major use of the MTN Mobile Money service platform, popularly known as MoMo, has been to withdraw money from your account. And also send money to friends and loved ones.
But as an MTN mobile money user did you know that you could do more than sending and receiving money in Ghana?
In this post, we will talk about the 7 things that every smart MTN mobile money user should know.
The post will address available features on the platform such as sending and receiving money from different countries, withdrawing money from your ATM and many others. By getting to know these options you will become one of the smartest MTN mobile money users in Ghana.
7 Basic Things You Need to Know as an MTN MoMo User
1.

Cash out from your ATM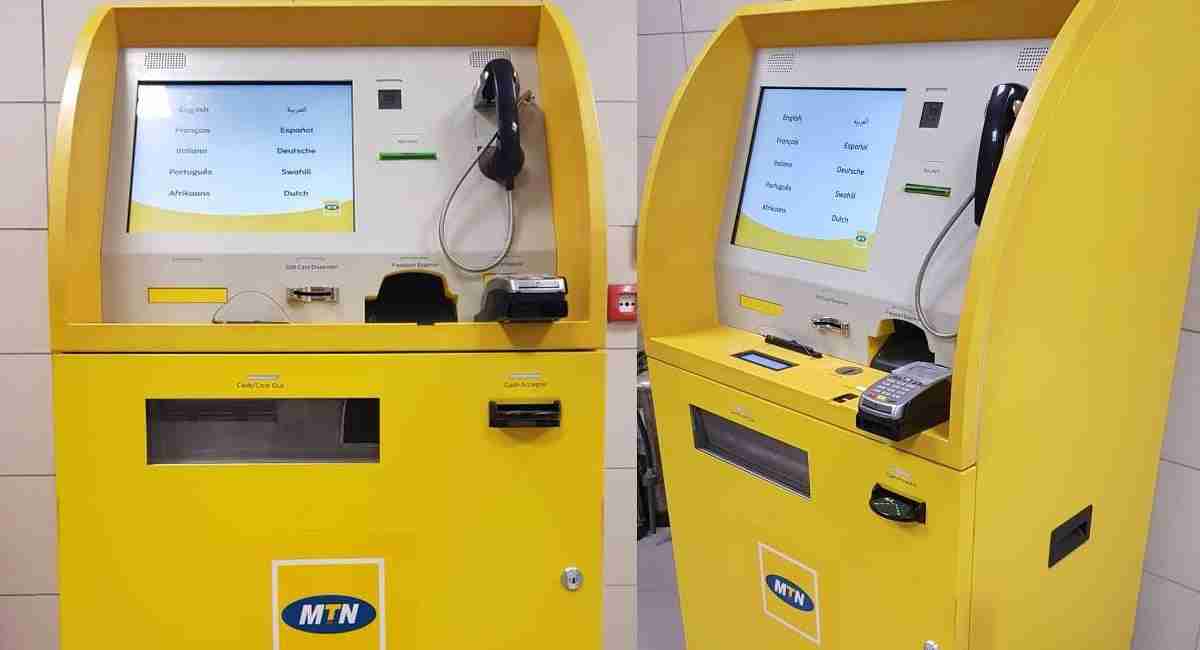 One of the coolest things about MTN mobile money is the service's partnership with other banks in the country and the benefits that come with it.
As at 2019, the service had established partnerships with 18 banks across the country. With this users can connect their bank account to their MTN mobile money wallet to make transactions easier.
Through the aforementioned process, an MTN mobile money user has the opportunity to withdraw money through an ATM. Instead of visiting an agent to cash out, a user can just visit an ATM, follow a few steps, and withdraw money at an easier and faster rate.
You can follow the following steps to withdraw money through your ATM.
Dial *170#

Enter 5 for Financial Services

Enter 1 for Bank Service

Select 3 for ATM Cash Out

Select 1 to Generate Token

Enter Four-digit Secret Code

Enter Amount

Enter MM PIN

You will receive notification for a successful transaction
2.

Transfer from Bank Account to Wallet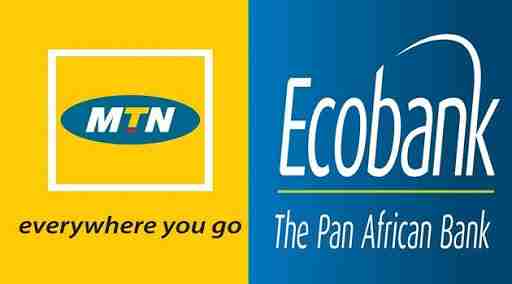 Aside having the opportunity to cash out money from your ATM, MTN mobile money users can also transfer money from their respective bank accounts to their mobile money wallet. This is a simpler and easier way of getting money onto your account if you do not have an ATM or you  are unwilling to go to the bank.
Banks such as Zenith Bank, ADB, ABSA, GT Bank, Fidelity Bank, Cal Bank, Ecobank, Access Bank and UBA are enrolled on this service and users who have accounts with any of the these banks can access the service.
You can access the service by following the steps below but before you are able to do so, users are supposed to contact their bank to be enrolled on this service.
 

Dial *170#

Enter 5 for Financial Services

 

Enter 1 for Bank Service

 

Enter 2 for Transfer from Bank

Select Bank

 

Select Bank account

 

Enter Amount

 

Enter MM PIN

 

You will receive notification for a successful transaction
 

3.

Receive Money from Abroad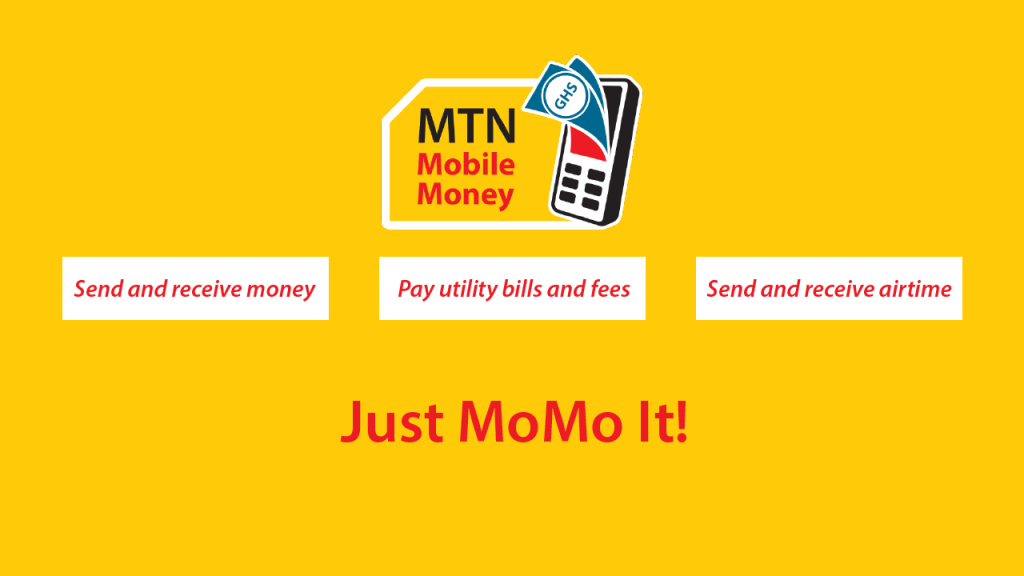 As pointed out in the introductory part of this post, MTN mobile money goes well beyond just sending and receiving money in Ghana. The service has developed in the last 11 years to the extent that people living in Ghana can receive money from others living abroad. And it is easy, simple, fast and secure.
MTN Ghana has partnered with several Remittance partners who ensure that people abroad can send money to loved ones in Ghana through MTN mobile money. Some of the Remittance partners are world remit, home send, Xend pay, Azimo, Skrill and many others.
You can ask the person abroad to send you money through the following options:
 

Visit the website of any of the Remittance partners

Choose 'Mobile Money Transfer' from the service options of the Remittance

Select 'MTN Mobile Money' as the payout-network

Select the currency and the amount you want to send.You will see the fees and exchange rate upfront

You and the recipient will receive an SMS notification once the transfer is complete
4.

Pay Bills Electronically
Another cool feature available for MTN money users is the ability to pay bills electronically. With the service having partnerships with utility services such as ECG, Ghana Water Company; TV and Entertainment companies such as DStv/ GOtv, StarTimes and GCNET payment, it is easier than ever to pay bills without stress.
MTN mobile money users do not have to join queues to make payments or visit the schools of their wards to make payments as there is an easier and better option provided on the MoMo platform. In order to make payment, particularly utilities, through MTN mobile money – just follow the steps below:
Dial *170#
Enter 2 MoMoPay & Pay Bill
Enter 2 Pay Bill
Enter 1 for Utilities
Enter 1 for ECG
Enter Account number
Enter Amount
Enter Reference
Enter MM PIN
You will receive Notification for successful payment
5.

Plan For Your Future
While providing options for users to withdraw and send money for present use, MTN mobile money also affords users the opportunity to save money for future use. Specifically, there are two options available:
Pension and Investment. In relation to pension, users are given the opportunity to save towards their future when they have retired from their work.
Based on choice, users can deposit a specific amount through their mobile money account on a weekly or monthly basis. And it also needs to be noted that money can be withdrawn only after 5 years.
The initiative was brought to life by United Pension Trustees in collaboration with Fidelity Bank, Bora Capital Advisors & MTN Mobile Money. To register for the service, please follow the steps below.
Dial *170#

Select option 5 – financial Services

Select option 4 –  Pension & Investments

Select option 1 – My Own Pension

Select option 1 to Register

Follow the prompts to proceed
6. Buy Treasury Bills through MOMO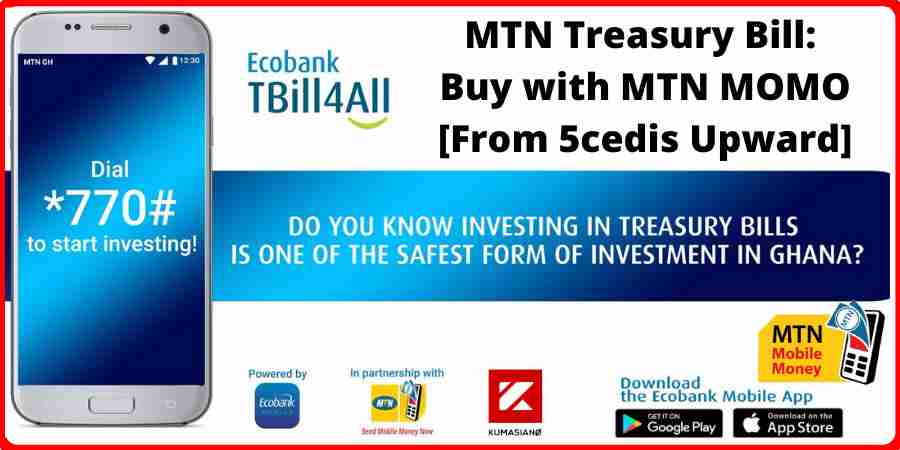 While saving for the future, MTN mobile money users can make some investment returns through the platforms' Treasury bills option.
The option is available for users and they can purchase treasury bills at as low as GH 5. The initiative is as a  result of a collaboration between Ecobank Ghana and MTN mobile money.
Derived from its traditional notion, citizens can buy the treasury bills and indirectly lend money to the government of Ghana. The lent money yields interest which is returned to the user between 91 and 182 days. To apply for the service, kindly follow the steps below:
Dial *170#

Enter 5 for Financial Services

Enter 4 for Pension and Investments

Enter 2 Buy Treasury Bills

Select 2 to Apply

Choose Tenure

Enter Amount

Select or Approve Next of KIN

Select 1 to proceed with payment

Enter MM PIN

You will receive a notification for a successful transaction
7.

Get Easier Loans through MOMO – Qwik Loan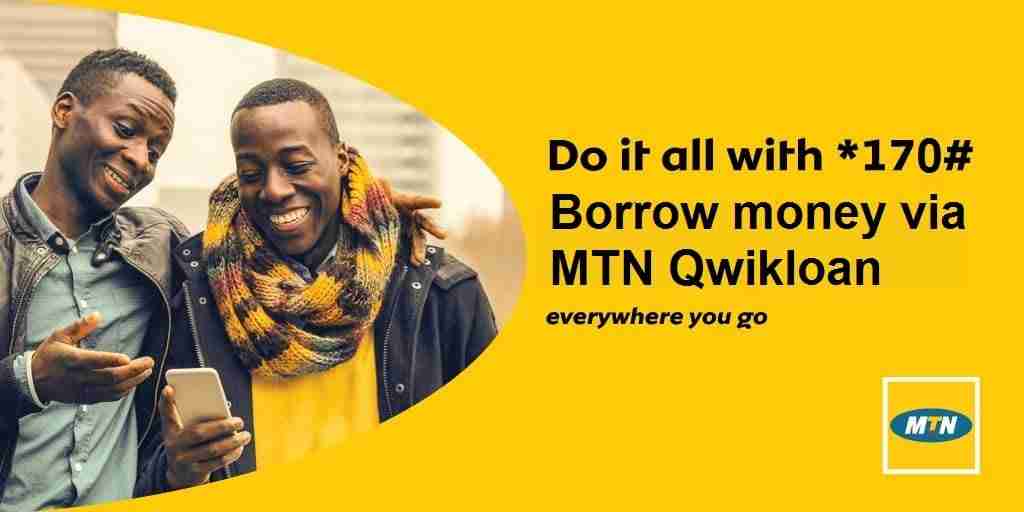 Being an MTN mobile money user again comes with the advantage of getting loans at a faster and easier rate. The service is dubbed QWIK (QUICK) LOAN and as the name suggests, it is a quick way of getting loans through your MTN mobile money account.
The service was initiated through a partnership between AFB Ghana and MTN Ghana.
Users are not required to produce any document before having access to loans. And depending on how quick and consistently users pay back their loans, they have the opportunity to get more loans and in the future through the platform.
In order to access the service, follow the steps below:
Dial *170#

Select option 5 -financial services

Select option 3 – loans

Select option 1 to register for free or option 2 to view terms and conditions
Becoming a Smart MTN mobile Money User
In this post, we have outlined for you 7 things that every MTN mobile money user should know. They include the ability to cash out through an ATM, transfer from bank account to MoMo wallet, receive money from abroad, ability to pay bills electronically, plan your future, buy treasury bills, and also get loans at a quicker pace.
The elements outlined in this post will, undoubtedly, make you a smart MTN mobile money user. Most importantly too, you will not only use the service as a means of sending and receiving money in Ghana, but you will be able to explore other worlds of possibilities, capable of making your life simpler and easier.
Also Read: