Standard Passport which was GHS 50 will now cost you GHS100 and GH150 for the 32 and 48-page booklet respectively. The same applies to the Express/expedited Passport which was GHS 100 will now cost you GHS150 and GH200 for the 32 and 48-page booklet respectively.
Inasmuch as it is essential to have a valid Passport – even if it's not your desire to travel anywhere yet, it comes with a cost. 
In Ghana, the Online Passport Application process follows a simple step-by-step process. And that is where the cost is incurred. It is rather unfortunate many people reduce the relevance and value of a Passport to the cash component involved in the application process. Sad!
This guide will open your eyes to the little details,  and subtle nuances of acquiring or owning a valid Ghanaian Passport. 
Also Read: Ghana Card Registration Online: How To Avoid the Dreadful Queue!
Ghana Passport Online Application Process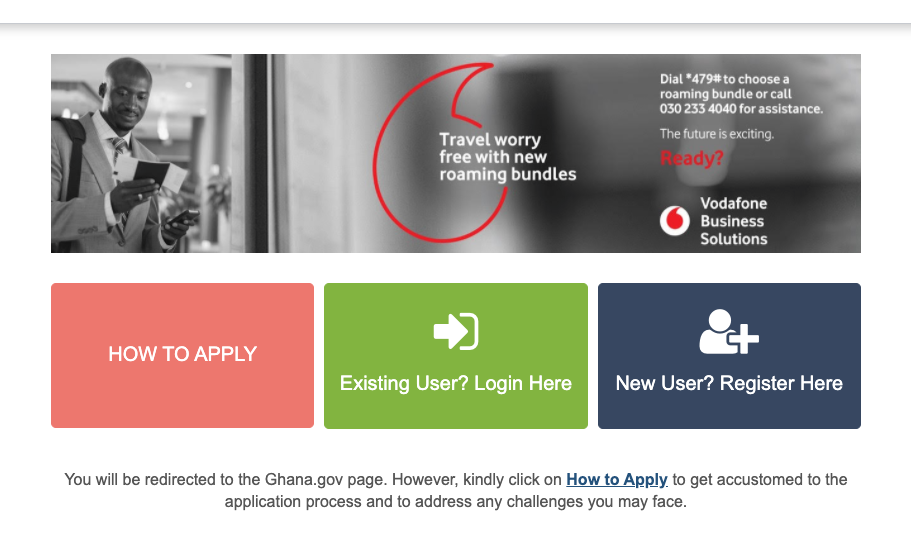 The Different Types and their Respective Prices
Currently, there are two ways to which you can apply and secure a passport. There's what we call the
Express/Expedited – this takes less period to obtain the passport and the
Ordinary/Standard – this takes a longer time to process. 
The pages of each booklet are about 32 and 48. In 2019, The Ministry of Foreign Affairs and Regional Integration announced an upward review of the fees and services of passports. 
The statement read "The Ministry of Foreign Affairs and Regional Integration wishes to inform the General Public that under the Fees and Charges (Miscellaneous Provisions) Instrument 2019, approved an upward review of fees and services that are provided by the Ministry of Foreign Affairs and Regional Integration. The new fees take effect from 1st February 2020"
Below is a table of the types of passport and their respective prices:
| | | | |
| --- | --- | --- | --- |
| Passport Application Type | Number of Pages of Booklet | Fees In Ghana Cedis | Old Fees |
| Standard/Ordinary Type | 32 | GHS 100.00 | GHS 50.00 |
| Standard/Ordinary Type | 48 | GHS 150.00 |   |
| Express/Expedited Type | 32 | GHS 150.00 | GHS 100.00 |
| Express/Expedited Type | 48 | GHS 200.00 |   |
Why You Need a Ghana Passport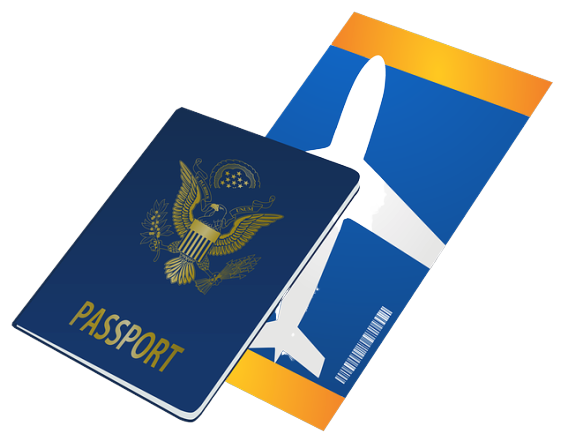 NOTE: The Ghanaian Passport is for Ghanaians and no other. You must be a Ghanaian to own a Ghanaian Passport. Actually, it ai the same everywhere.
I'm repeating this because some members of Ghana's neighbouring countries one way or the other think and feel they can own a Ghanaian Passport for reasons best known to them. Therefore reducing its value to the cost involved in the application process.
If you're not a Ghanaian and you have a Ghanaian Passport, you may have acquired one already through your links and relationships but know that it is illegal and the repercussions can be damning.
"A passport is a certified document issued by a nation or government to confirm the holder's nationality or route, authorizing him/her to move elsewhere (from one country to the other) under its defense." Without it, there can't be any form of travel across countries.
In Ghana today, the Passport acquisition process is moving from a manual to an online application.
How was the Ghanaian Passport Application Done before Changing to the Online Process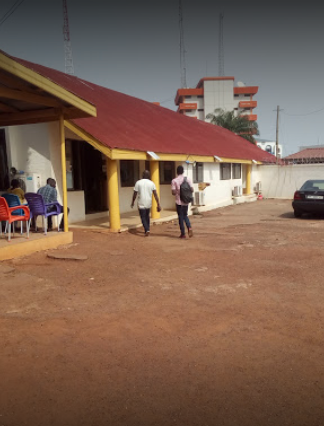 Before introducing the online passport application process, there used to be a manual form of application where applicants normally had to buy a form, fill and send it to the Passport office. 
The process was quite tedious and cumbersome.
There were instances where applicants could not fill the form well and had to pay extra money to a certain group of people called "Goro Boys" in order to completer the form. 
This has denied many people the opportunity to apply for a passport to date. Apparently, until they were traveling, many never planned for a passport. During instances where they needed one, because of how desperately they needed it, they had to bribe these "Goro boys" before they could get one quick.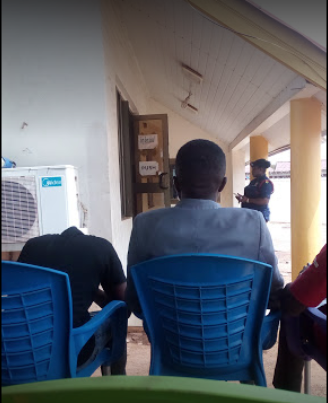 Goro boys, because of their proximity to several Passport offices knew and created a business relationship with the Passport officials and overall workforce. In need of a Passport in a week's time? All you need to approach a certain "Goro Boy".  That's all.
Even though a number of these people were genuine people seeking to help desperate applicants, the majority of them were just fake people taking advantage of the challenges within the system to milk and dupe innocent and vulnerable people. 
Thank your stars if, in the expectation of a quicker Passport acquisition process, you're not given a fake one for that matter.
But now, through the Ministry of Foreign Affairs, all this has changed with the online application process. Further, one other thing that has changed drastically through this new process is the long queues that used to exist at the passport offices. All this has improved and improved for the good.
Documents for a Ghanaian Passport Application Online
Here are the documents you may need to begin he process of acquiring a Ghanaaian passport online:
Also Read: Biometric Ghanaian Passport Online: Everything You Need to Know!
Details For New Applicants
Birth Certificate to prove Ghanaian Citizenship 

Document to support identity, example Driver's License, National ID Card, others

Proof of profession or Education document

Scanned copy of passport photo

Other identity documents
Details For Those Renewing (Biometric)
First page and bio-data page with candidate picture and information

Valid Visa if the applicant has ever had an old passport

Last page

Proof of profession if changed
Steps To Apply For A Ghanaian Passport Online
First, it is important to state that every Ghanaian is eligible to apply for a passport through the Ministry of Foreign Affairs Website. This is a guide of the steps:
1. Create An Account On The Application Portal
The first thing is to visit the Ghana Passport Application website and start your application. Select the signup button to create a new account. 
You will receive a confirmation code, enter the code you received into the "Confirmation box".
2. Start Your Application
Using your username and password, log in to the portal and continue the process. Select the button, "Start New Application" and pay the fee for processing your passport. 
To make payment, choose the mode, (either through a bank or mobile money payment) then select the type of application you are processing, whether Standard or Express. 
When done paying the processing fee, a form will be issued to you at the "My Application" dashboard to validate your application. You can now move to the next step.
3. Complete The Application Form
Once you are done with the second step, go to the "My Application" section of your portal, then select your application and start keying in the required details after downloading and printing the form. 
Ensure every piece of information you key into the sections provided is accurate and factual. When done keying in your information, scan through the whole application to check for errors and mistakes. 
Note that any mistake, error, or falsified information can delay or deny you a passport. So it is expedient to verify every information before you submit the form. 
Sign the Declaration when you are convinced about the information you've provided then speak to your guarantor for him (her) to sign his (her) part.
4. Book An Appointment Date To Visit The Passport Application Center To Continue The Process
The next thing is to select the passport application center near your place of residence to continue the process. 
Once that is done, book a date you will prefer to visit the passport application center to verify your documents and to take your biometric details, which are fingerprints and photographs. 
5. Visit The Passport Application Center With Your Completed Document
Once you are through with step 4, visit the passport office on your appointment date to continue the process. 
All necessary documents, including your application form, will be verified and your biometric data are also taken to process your application. 
After all these sections have been completed, you will be handed a form with your details and when your passport will be ready for collection. 
Do everything possible to visit the center very early so that you wouldn't be stressed out.
6. Visit The Passport Office To Collect Your Passport
The final step is the collection of your passport. When the date set for collecting your passport is due, you will receive an SMS message alerting you that your passport is ready to be handed out. Visit the office on any day you prefer to sign and take your passport.
Location of Passport Application Centers In Ghana
In the past, there used to be only 5 Online Passport Application Centers in the country but currently, there are about 11 passport application centers to process all applications. You can choose any of these listed.
Passport Application Centers In Ghana
Directions And Location To Centers

Accra Premium Passport Application Center

Accra Digital Center, Adjacent State Housing Company, Ring Road West, Accra 

Kumasi Premium Passport Application Center

2

ND

Floor, Thankful Heights Building, Adum, Kumasi 

Accra Passport Application Center

Kinbu Road (Old Foreign Affairs) 

Ridge Passport Application Center

Ridge, Accra

Koforidua Passport Application Center

PWD Office, SNNIT Office Area, Koforidua 

Tema Passport Application Center

Former IRS Office, Community 4, Tema 

Kumasi Passport Application Center

Guggisberg road – just opposite PWD, Adum, Ministries 

Takoradi Passport Application Center

Ghana Immigration Head Quarters (within the regional administration)

Sunyani Passport Application Center

Adjacent To Jubilee Park (Shares a wall with the park)

Ho Passport Application Center

Regional Administration (Shares building with Immigration office)

Tamale Passport Application Center

Police Park (Old Library)
Note: All the Premium Passport Application centers in Ghana provide applicants with a faster and VIP experience at an additional cost.
How To Get Your Ghanaian Passport In Just Two Weeks
If you are in haste and want to get your passport in just two weeks, use the Premium/Express application process instead of the standard type. 
Also, make sure every data you have provided is accurate and correct to prevent any delay. But be mindful, this process will cost you extra money. 
To use this process, applicants have to still go through the vetting and passport applications process. 
This process is known as the Premium Passport Processing, you can find one of the centers or Contact +233303978399 for directions or more information regarding this process)
Things To Note When Applying For A Ghanaian Passport
The online passport application process is now the right way to apply for a Ghana Passport

There's been an upwards adjustment of prices by the Ministry of Foreign Affair and Regional Integration

All the listed passport application centers in Ghana do support the online application process. The manual way of applying for a passport does not exist anymore.

The passport application centers do not accept laminated documents, including birth certificates

Applicants can pay an additional amount of GHS 50 for their passport to be delivered to their home

The offline passport application process has now been partially taken online. You just have to freely download the form and print it at the nearest photocopy shop.

Banks in Ghana no longer sell passport forms

Usually, applicants are expected to get their passports in 14 to 30 days after completing their applications.
Is it Still Possible to Apply for Ghana Passport through the Old Application Method?
The answer is a big No. The process has changed and has changed for the good. To apply for a passport, you have to move through the online process mandatorily. 
The old process was abandoned on 1st March 2020 to graft in the new process which is more efficient, better and simpler. 
Anyone who tells you to pay for a physical passport form is likely a fraudster. Beware of such people!
Where Can I Download The Ghana Passport Application Form?
You can first download a sample copy of the Passport Application Form (Online Application) to know the information you will need and how to fill the form before you start the whole process.
Reminder: This form is only to serve as a guide. You are not to fill it or submit it to any of the passport application centers.
Where Can I Pay For The Ghana Passport Application Form?
There are several methods you can follow to pay the fee for the online form. You can either use mobile money (MTN Mobile Money, Vodafone Cash, or AirtTigo Money) or find a partner bank to make payment. This is a list of partner banks and their respective branch.
| | |
| --- | --- |
| Partner Banks | Respective Purchase Branch |
| EcoBank Ghana | Branches Nationwide, with MTN Mobile Money, AirtelTigo Money, Vodafone Cash, Visa & MasterCard |
| GCB Bank | Branches nationwide, with Vodafone Cash |
| Zenith Bank Ghana | Branches Nationwide, with MTN Mobile Money, AirtelTigo Money, Vodafone Cash, Visa & MasterCard |
How To Use Mobile Money To Renew Or Apply For A New Passport Online
To make payment for your online passport using your mobile money account, do the following:
Register a new account on the application portal

Select "New Application"

Choose your preferred payment mode (EcoBank, GCB Bank, or Zenith Bank)

Choose your preferred mobile money network (MTN Mobile Money, AirtelTigo Money, or Vodafone Cash)

Enter your mobile number and confirm the payment through your mobile phone

You can now continue your application on the portal
Frequently Asked Questions (FAQs)
How Long Does It Take To Get A Ghanaian Passport?
Usually, it takes a minimum of two weeks to get a passport in Ghana. But ensure all your filled documents are error-free, accurate and factual.
What Documents Do I need To Get A Passport In Ghana?
To apply for a Ghanaian passport, you need a birth certificate or proof of Ghanaian citizenship, guarantor and other identity documents to authenticate your citizenship.
How Can I Apply For A Ghanaian Passport?
How Can One Renew A Ghanaian Passport?
The process of renewing a Ghanaian passport is the same as applying for a new passport. But then, you will need to present your old biometric passport to the passport office to complete the process.
Do Fraudsters Exist In The Ghana Passport Application Process?
Yes, fraudsters do exist in the process so be watchful when going through the processes. They will usually come in the name of the ministry and on an agenda to assist you to get your passport faster. Be watchful!
Is The Process of Applying For A Passport Only Done Online?
Not really. There's an offline part you need to complete after completing the online process. You just have to book an appointment with the center close to your residence to complete the process.
How Valid Is A Ghanaian Passport?
On 31st March 2019, The Ministry of Foreign Affairs and Regional Integration announced that the new passport is now valid for a period of 10 years instead of the previous 5 years.
Final Thoughts
Standard Passport with

32 Pages which was GHS 50 now goes for

GHS 100.00 

Standard Passport with 48 Pages which was GHS 50 is now going for

 

GHS 100.00

Express Passport with 32 Pages which was GHS 100 now goes for

GHS 150.00

Express Passport with 48 Pages which was GHS 100 is now going for

GHS 200.00
That's all you need! You've been provided with every piece of information and you are set on the right path to having your passport. We wish you the very best going through the process!
Also Read: