No gift can ever be greater than that of nature. No matter the kind of stylish hair wig you put on, your natural Afro hair will always be the foundation upon which you build your fashion. 
It turns out the craze by African ladies to rock shaved hairstyles has been getting stronger by the day. Of course, wigs are convenient for changing your hairstyles as often as you want. 
But that doesn't mean that all black women must always wear expensive wigs. What if it falls in public?
Well, that may be an embarrassing moment. When your hair is wonderful, you don't really need a wig.
Ok ladies! It's time to go all out for shaved hairstyles. I'm here to take you through the best hairstyles for black women. 
Trending Shaved Hairstyles for Black Beautiful Women
TWA with Tapered Sides and Shaved Part

Short Haircut with Chopped Layers

Short Hairstyle for Thin Hair

Short Maroon Tresses

Tapered Platinum Cut with Feathered Crown

Curly Pixie Haircut

Curly Pixie Mohawk

Faded Glory Haircut

Punk Short Hairstyle for Black Women

Curly Short Hairstyle
TWA with Tapered Sides and Shaved Part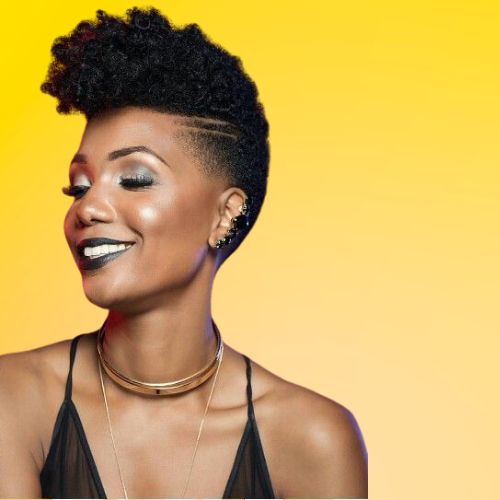 If you were thinking that fades are only meant for men, then you're wrong. This crisp-edged short hairstyle also looks great for black women.
Step out to the barbershop and let him give your hair the beautiful lines, tapered cuts and cute shaved parts. Boom! That's another way to live life like a real boss with a swagger.
Short Haircut with Chopped Layers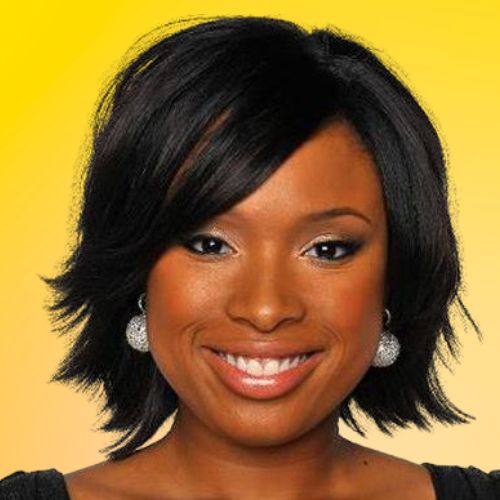 What a lovely and picturesque Afro-American woman's hairstyle! 
With this on you, dressing up in the morning will be 100 times faster. You'll also save a lot of money while proudly displaying the beauty of your brushed-back natural hairstyle.
Short Hairstyle for Thin Hair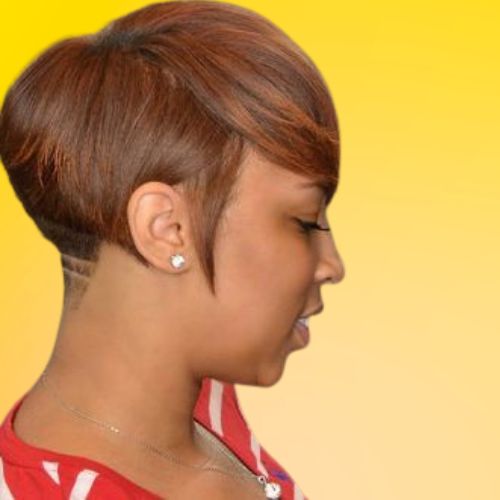 It's a nice and easy short hairstyle for black queens who have got some thin hair to brag about. Short hairstyles add elegance to your physique. Moreover, they are convenient for attending all sorts of programs.
Whether you've got a date with a cute guy, or you just want to be yourself — a short hairstyle will do just fine.
Short Maroon Tresses
Well, you've got to believe me. This style is spunky. Whether yes or no, the colour will distinguish you from other women. Let Short Maroon Tresses be your signature hairstyle and watch all the men come crushing on your exquisite looks.
In the USA, short hairstyles with tapered silhouettes have been ruling beauty shows for a while now. Why don't you visit the barber for him to style you?
Tapered Platinum Cut with Feathered Crown
Are you an African woman of substance who is ready to go to the next level by getting platinum locks? Just do it now, instead of later.
Blonde hair can easily be transformed into any new style. After everything, don't forget to have a feathered cup to finish up your transformation into Miss Most Beautiful.
A short hairstyle of this kind is easier to maintain.
Curly Pixie Haircut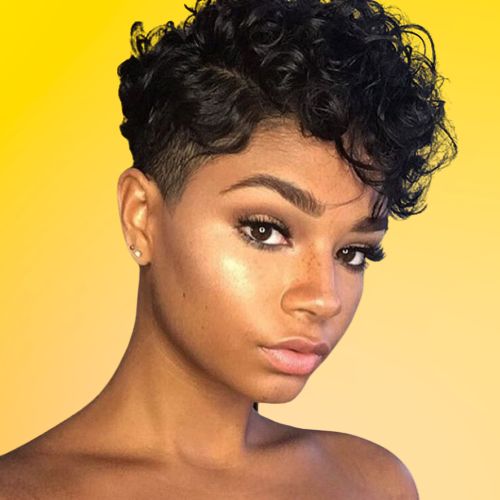 A neat and clean hairstyle for African ladies to go classic. This curly hair and short hairstyle can turn heads and get men to go like "wow that's my girl". 
Its sophistication makes you look like a superstar from a different world. Try it now, and move from fantasy to reality.
Curly Pixie Mohawk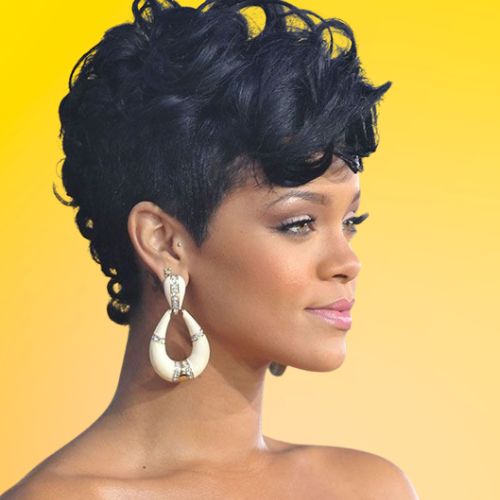 Be a champ. The Curly Pixie Mohawk lets the African girl show off the uniqueness of her naturally beautiful hair. At the same time, this short hairstyle makes girls look the baddest on the planet.
The Mohawk plus curls style is an impeccable combination with a 100% guarantee of beauty.
Faded Glory Haircut
A popular faded hairstyle for women of colour. It looks crazy and damns hot to all eyes that intersect with you. Whether you want to fade the left side, right side, or both — you will still end up getting an irresistible natural hairstyle.
If you want to further make it killer, add colour to it and see how it will match up with your skin tone. Your newly-discovered beauty is no fault of yours; be ready to accept the river of compliments that'll chase your pants down. 
Punk Short Hairstyle for Black Women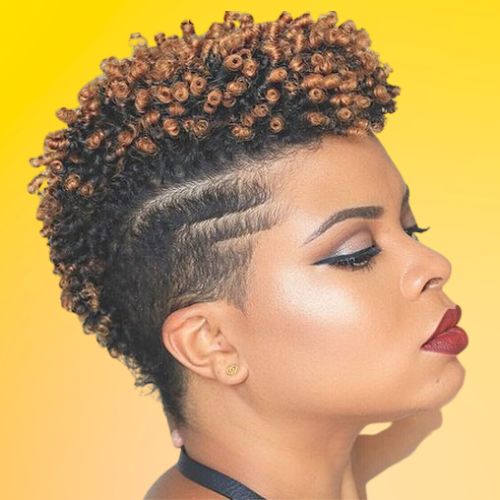 Want a man to treat you like a queen? You need this style. 
The Punk Hairstyle for African ladies is the closest you can get to being a queen. 
It doesn't take long for real women to look royal after taking this simple but beautiful haircut.
Curly Short Hairstyle
Everyone knows the beautiful Lupita Nyong'o of "Black Panther" fame. No wonder Lupita used this curly and short natural hairstyle to win movie awards. 
Try it now and be your own superhero. It doesn't cost much to get your Afro hair shaved this way.
The Hidden Beauty of Natural Hairstyles for Black Women
The good news is that there are professional barbers and hairstylists in many parts of the world who give amazing and natural hairstyles for black beautiful women (aka BBW). 
As far as I know, shaved hairstyles fit some women even better than when they wear wigs. I remember the first time I convinced my woman to go for a natural haircut, she came back looking sexier and hotter than I expected. 
I was further surprised to learn that her shaved Afro hair cost her far less than the wigs we usually order on Amazon
Shaved hairstyles give women extra beauty for a relatively low amount. Therefore, what are you waiting for?
Introduce variety into your fashion world by going for an exotic shaved hairstyle. They are 100% natural and realistic. That's why I literally crush on women who have that taste for nature.
But wait a minute! Before you dash to the barbering salon for a natural hairstyle, you must consider the following factors.
Shape of your face

Your haircut style

Nature of your hair

The most popular trendy hairstyles
Got no idea about natural hairstyles? 
Don't worry! This article will take you through everything you need to know about shaved hairstyles for black women.
Bottom Line
What does it take to be a beautiful woman?
You know the answer to that question, right?
Well, your guess is as good as mine. 
Aside from the face, a woman's hairstyle also sends a lot of messages to onlookers.
The content of that message all depends on your hairstyle. You can choose to wear a wig — that's fine. But how long will you keep burying the beauty of your God-given natural hairstyle? I leave that to your own discretion.
The point is that hair wigs are becoming overly expensive. Therefore there is the need for beautiful black women to save money. This would not compromise your looks provided you get a professional hairdresser or barber to deliver you your favourite Afro style.
There are 3 hairstyles we normally talk about — short, medium, and long hairstyles. Comparatively, most women prefer short hairstyles because they are not bulky. Anyway, it doesn't matter at all. You just have to talk to your stylist and they'll see the best style for your hair type.
In conclusion, have a great time discovering the beauty that sits atop your skull. 
Also Read: