​​Fun fact: The name Kumasi Aaron has nothing and something to do with the city of Kumasi in Ashanti, Ghana. Maybe it will all make sense in just a few minutes. Let's find out!
Who is Kumasi Aaron?
Kumasi Aaron is a Morning Anchor at KGO-TV.
And what does that mean?
Let me explain.
Kumasi Aaron is the name of the morning anchor at KGO-TV, virtual channel 7 (VHF digital channel 12) and ABC7 reporter.
A beautiful black woman who was named by her mom after the "city of Kumasi", the capital of Ashanti in West Africa, Ghana.
Also Read: Kumasi Definition: What's the Meaning of Kumase?
Aaron had to grow to love and appreciate her name after teachers struggled to pronounce it.
In her own words she says, "I love my name now. But in elementary school when teachers could barely pronounce it…not so much! I'm named after the city of Kumasi in the West African country of Ghana. No, I'm not from there. My mother happened to see it in a book, liked it, and decided that would be a great name for her daughter. She vetoed my dad who was planning to name me Clarissa. But he got to name my brothers, Joe and John."
What is her background?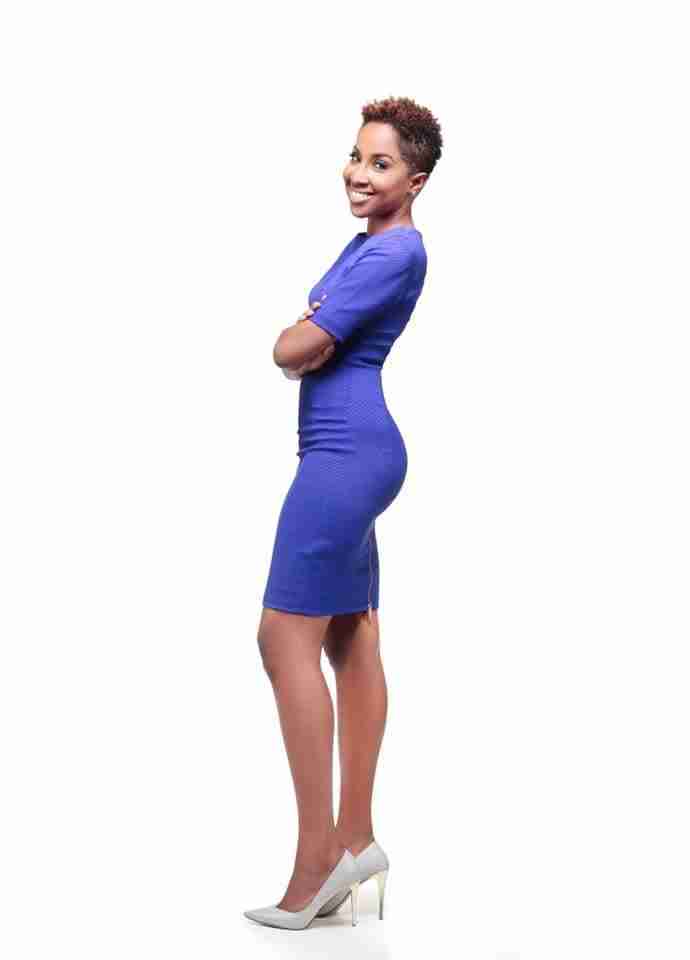 Kumasi Aaron grew up in Florida and studied accounting at Florida A&M University.
But after a summer after-school internship that left her sitting idle in front of a desk all day, she longed for something to be able to fulfill her objectives, be creative, meet interesting people, and be out and about. Journalism was it!
As a female morning news anchor, Kumasi Aaron is one of the first people we see on television each weekday morning. She is responsible for delivering the KGO-TV newscast.
Kumasi Aaron's newscasts are so beautiful and polished that most of us don't notice that they are just automated news reports. To see why that's true, watch her newscasts yourself.
She reads the news, explains the weather, and blesses our mornings. So she is the news in her own morning show.
Kumasi Aaron was born on February 4, 1966.
What does Kumasi Aaron do?
She is an ABC7 News Bay Area Morning Anchor/Reporter.
KGO-TV is an ABC owned-and-operated television station licensed to San Francisco, California in the United States, and serving the San Francisco Bay Area.
The company is owned and operated by ABC Owned Television Stations, a subsidiary of The Walt Disney Company. KGO-TV's studios are in the capital's ABC Broadcast Center immediately west of The Embarcadero north of the city's Financial District. Its transmitter is located on top of Sutro Tower.
When she graduated with my accounting degree, she couldn't get a job in TV News. So she got a post-graduate internship at ABC News, which led to behind-the-scenes work at WABC and NBC Nightly News. It was the best training she could have had, and where she really developed my passion to tell compelling and impactful stories.
Her first job on-air was as an Anchor/Reporter in Fayetteville, Arkansas. she then headed back to my home state of Florida as an Anchor/Reporter in Jacksonville, where she started to wear my natural hair on air for the first time! It felt so good to be my authentic self, and she realized part of my work would be encouraging others by example to do the same.
Next, she headed west to Denver where she worked as a National Correspondent and Anchor with The E.W. Scripps Company. The role took me all across the country covering stories like Hurricane Irma, the presidential inauguration, and the Ghost Ship Fire in Oakland. While I really enjoyed my national assignments, I'm really looking forward to building relationships in communities throughout the Bay Area and telling the stories of the people I meet.
Some recent stories Ms. Kumasi has covered are:
Why should we care?
Kumasi Aaron might have excelled and performed to many, Journalist par excellence. And of course, we all love to see black women succeed.
However, the mere fact that she's named after a popular and cultural city like "Kumasi" will bring up the question of whether she's from Kumasi, Ghana and why she has that name.
Not surprised she mentioned it in her bio and she'll have to be explaining herself for only God knows how long.
But hey, it comes with some perks and subtle nuances we all can't ignore.
Maybe her mom saw something in the name.
Maybe her future was predestined and foretold.
Maybe it's just a name. Who know!
If you think about great women like the bold Yaa Asantewaa, Abena Pokuaa, and all the queens of the Asantes. I believe Kumasi Aaron should be proud of her name.
Also Read: Where Is Kumasi Ghana: Landscape Of The Garden City 2022
Go, girl.
We're all rooting for you.
You have a whole city behind you.
Related Biographies
You may also like to read the Bio, Career, Family, Relationship, Achievements, and more about:
Related Articles: