Well, guess what: Kumasi High School is now a category A school. Always remember this!
Worth noting: The current Education Minister of Ghana Dr. Yaw Osei-Adutwum and former Finance Minister of blessed memory, Kwadwo Baah Wiredu are all old boys of Kumasi High School. If that doesn't make sense to you, what else would!
When you meet them on the street of Kumasi, call them Mmerantee(Gentlemen) and they'll bless you with the love you deserve.
What is Kumasi High School (KUHIS)?
Kumasi High School often referred to as KUHIS, is a boys' senior high school in the Ashanti region of Ghana. It was established in 1962, by S. K. Amoah. The students are known collectively as Mmerantee(Gentlemen).
Kumasi High School, commonly alluded to as KUHIS, is a young boys' senior secondary school in the Ashanti Region of Ghana. It was set up in 1962, by S. K. Amoah. The Students are referred to on the whole as Mmerantee.
It's worthy of note that there are only six remaining categories A Schools in Ashanti Region per the Computerised School Selection and Placement System(CSSPS) late 2017 review.
The schools are Opoku Ware School, Prempeh College, Yaa Asantewaa Girls SHS, St. Louis Girls, Kumasi High School and T.I Amass- Kumasi.
Details: Location, Address, Contacts
Contact details:
Address: P.O. BOX 1247, Kumasi
Location: Kumasi, Ghana
Telephone Number: +233 20 672 9148
Open Hours: Mon-Fri 7:30 AM – 3:30 PM
About Kumasi High Senior High School
Situated in Gyinyase close to Ahinsan Estate, Kumasi High School has since its establishment moved from caprice to caprice for various apparent reasons.
From private to a public school amidst several name changes. It hasn't been all rosy for one of Kumasi's popular schools.
History of Kumasi High School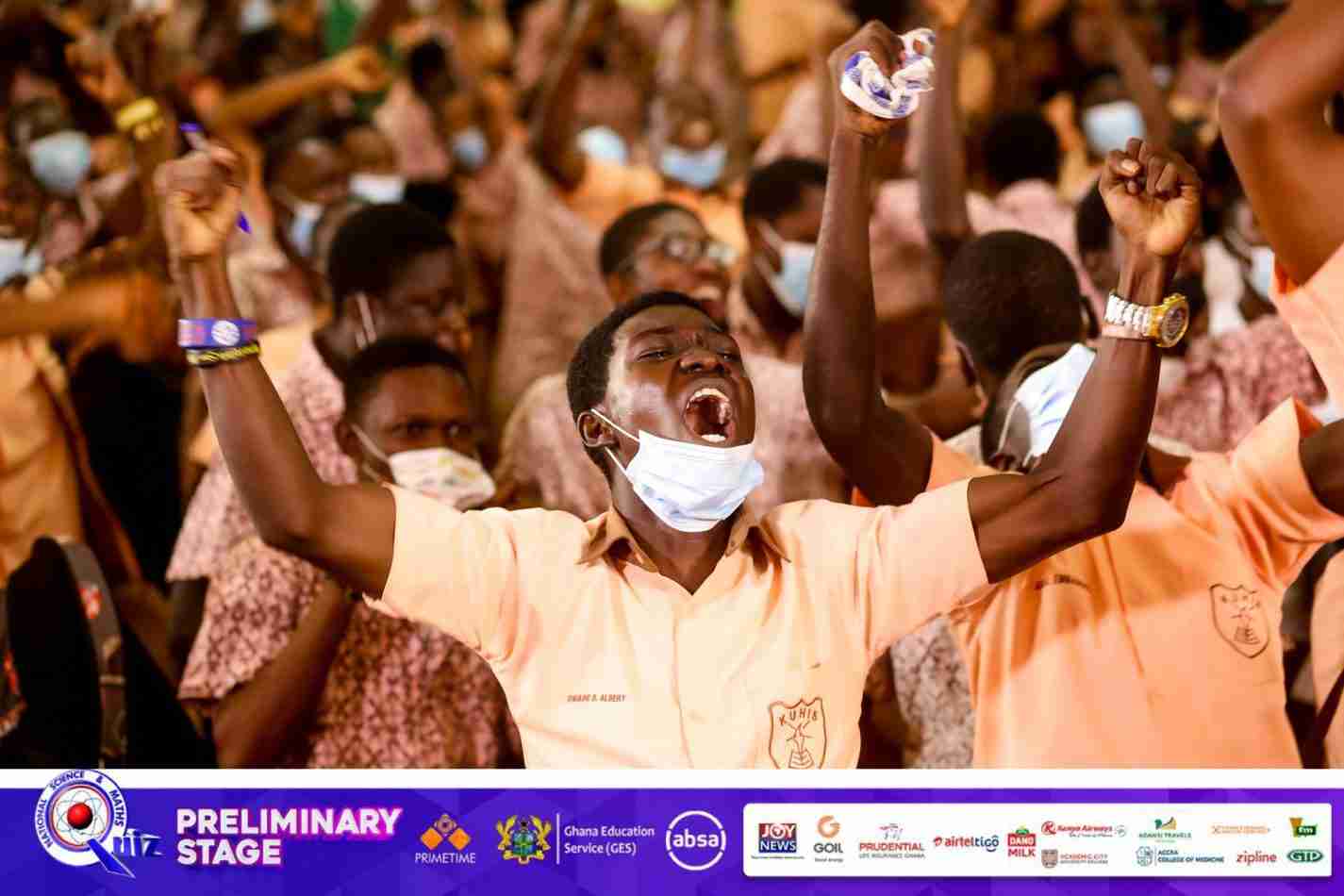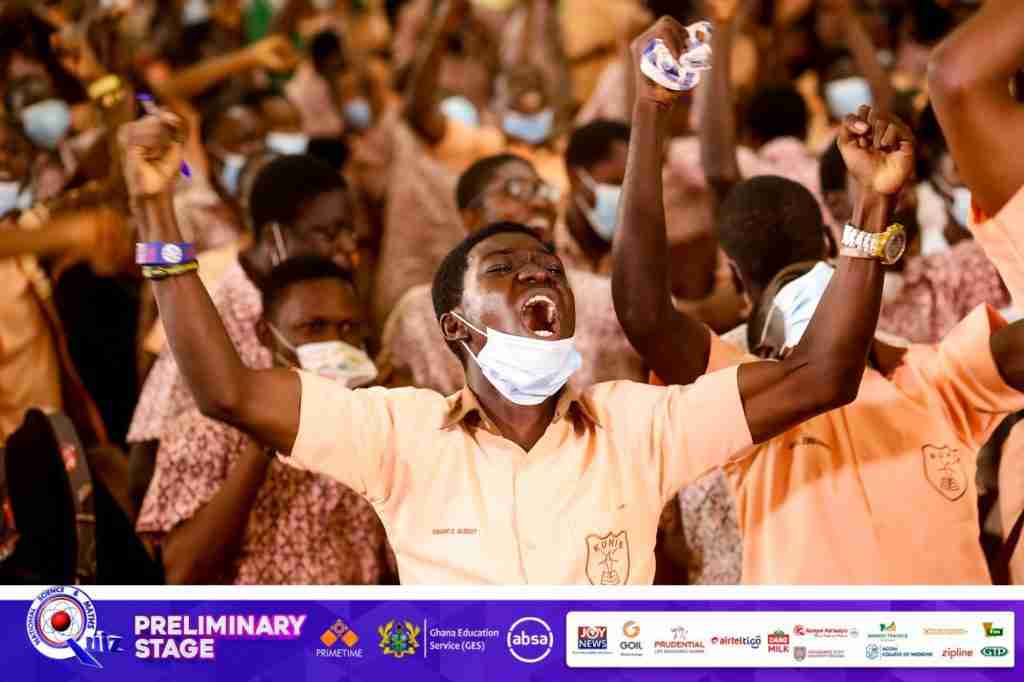 Kumasi High School (KUHIS), is synonymous with that one man Mr. S. K. Amoah. It all started with him in the 1960s in a suburb of Kumasi in the Ashanti Region of Ghana known as Asouyeboa.
However, it didn't start out as Kumasi High School as it is known today, but a private school, Kwame Nkrumah Secondary School in 1962.
As you know by now, after Ghana's independence almost everything was named after Osagyefo.
A chronology of events has characterized the history of the school such as we'll be discussing in the following sections.
The School was moved to Kwadaso another suburb of Kumasi in 1963 to occupy perhaps another rented premise. This is quite understandable for a private school by then.
Here comes some stability.
During the 1965/66 academic year, the then government of the Republic of Ghana in its quest to improve education through funding and supervision absorbed the School into the public educational system. and as usual the next action was to appoint a trusted overseer in the person of one Mr. Albert Appiah, then a tutor at Prempeh College also in Kumasi, as the School's first headmaster.
If you're an old boy from Kumasi High School, do you know your school started out as a mixed school. How about that! Yes, it did.
In the 1966/67 academic year, the female understudies were moved to Kumasi Girls Secondary School (KUGISS).
This made way for an all-young men's school. "Boys" forgive me.
As if that wasn't enough back and forth, the School finally saw a lasting change after an unfortunate event in the country.
In fact, Dr. Kwame Nkrumah's government had to be ousted out of power in the 1966 military coup before the name "Kumasi High School" saw the light of day.
Fortunately or unfortunately, this is the fascinating history of this great school. But of course, history is history and cannot be changed.
Still, in the rented premises, the School had to remain at Kwadaso until 1977 when it migrated for the last time. The new home in Gyinyase near Ahinsan Estate occupies some 80 acres of land under the auspices of the then headmaster – Mr. Kwadwo Amo Asare. Now a place to call home.
Stability brings progression, so in the 1978/79 academic year, the School was permitted by the Ghana Education Service to run sixth-form courses in Arts, Science and Business Education.
Ghana has since phased out the sixth form educational system in and around the 80s. Kumasi High School today runs the regular three-year senior high school programmes in General Arts, General Science, Business Education, visual arts and Agriculture.
HEADMASTERS
The School became a focal point within the general secondary/high school settings led by the following individuals after its absorption into the public educational system:
Mr. Albert Appiah, 1965 – 1974

Mr. Kyeremeh, 1974 – 1977

Mr. K. Amo Asare, 1978 – 1984

Mr. Asare-Kwaah, 1984 – 1987

Mr. G. Amoateng, 1987 – 1990

Mr. Y. B. Atta, 1990 – 1996

Mr. E. A. Sekyere, 1996 – 1998

Mr. Samuel Mensah, 1999-present
Facilities:
High school facilities such as classrooms (with blackboard), science laboratory; sports field for both indoor(outdoor) athletics competitions.; canteen service; and all other facilities required for students in any high school.
VISION, MISSION AND CORE VALUES
Mission
To provide excellent training based on the best moral principles and practices that Christianity, Ghanaian Traditions and other religions can offer; and to provide excellent academic and vocational training which will prepare our students for the world of work by making them fruitful both theoretically and practically.
Vision
Aspire to be the best or among the best institutions in the country in terms of academic and moral excellence.
Kumasi High Senior High School Reality Guide: Things To Consider Before Making A Decision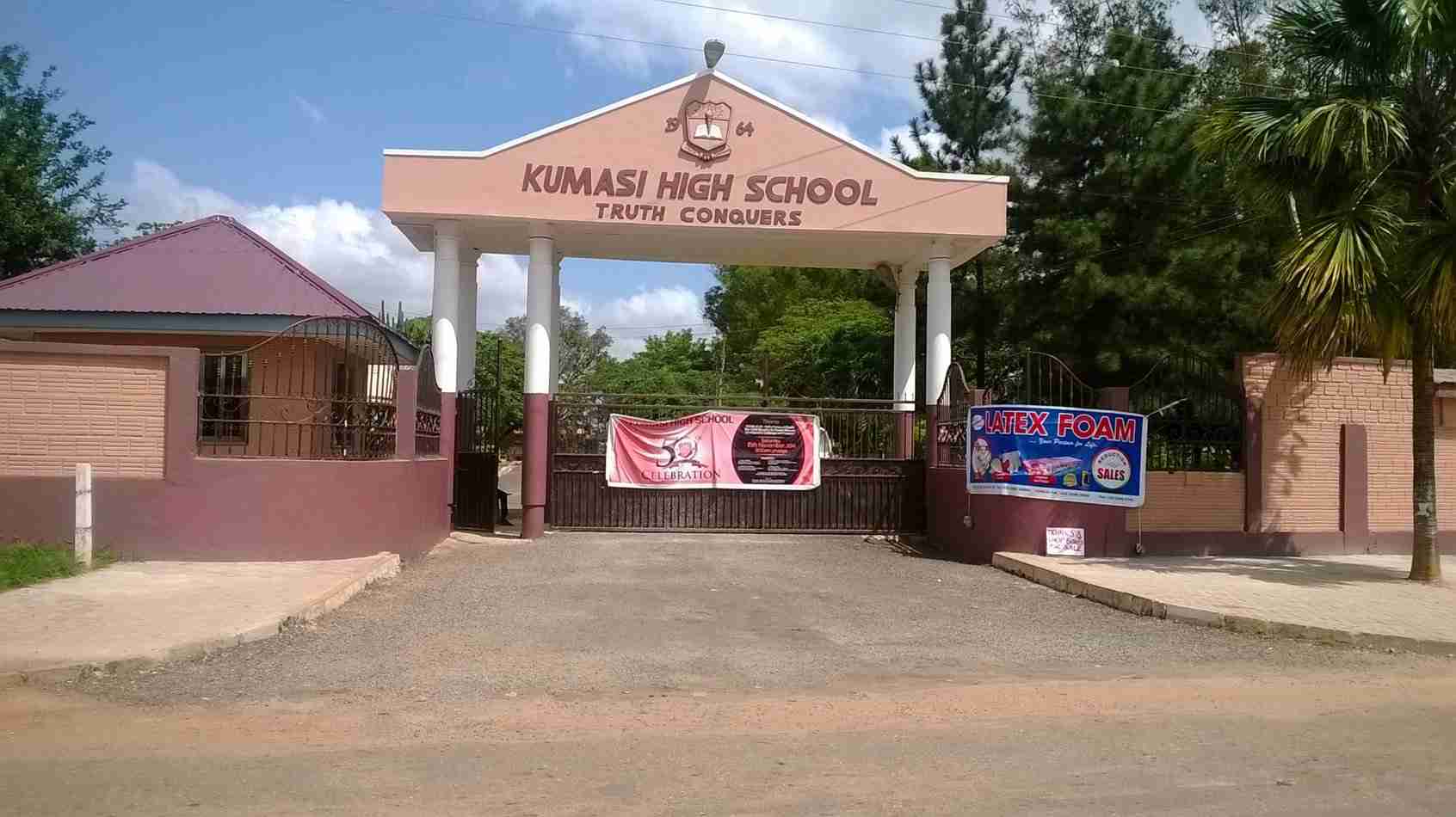 What is the cost of attending Kumasi High School (KUHIS)?
With the advent of free senior high school in Ghana, fresh students don't pay any fees. However, fresh students will pay some little fees which when compared to the school fees, it's very affordable.
Type – Public high school

Motto – Truth Conquers

Established – 1964

Founded: 1964

Category: A

4  Houses

Gender – Boys

Colours – Peach

Nickname – KUHIS

Type: PUBLIC SHS

Denomination: Non

Motto: Truth Conquers

Slogan: Mmerantee(Gentlemen)

Accommodation: Day and Boarding

Oversight – Ministry of Education

Classes offered: Agriculture, Business, General Arts, General Science, and Visual Arts
Various Houses in Kumasi High School and their History
KUSIKYI HOUSE (HOUSE 1)
Kusikyi was named after the stool of Gyinyase, the town where the school is situated to honour the people and chiefs for giving them the land on which the school is sited.
OSEI BONSU (HOUSE 2)
This house was named after the late Nana Otumfuo Opoku-Ware II 's brother(Nana Osei Bonsu). Initially, it was planned to be named after the late Otumfuo himself but he insisted that it be named after his beloved brother Nana Osei Bonsu and it was accepted by the authorities of the school.
SEFA BOAKYE (HOUSE 3)
Dr. Sefa Boakye of blessed memorial distinguished himself as an eminent scholar and a general medical practitioner. He was appointed as a member of the Board of Governors and later as the chairman of the board.
The land at Gyinyasi was acquired during his term of office. He was the mastermind behind all the logistics acquired to move the school from Kwadaso to its present site. He donated money to help build the three dormitory blocks behind the school's dining hall. One of the houses was later called "Sefa Boakye Lodge after his glorious memory.
KYEREMATENG HOUSE (HOUSE 4)
Kyeremateng House was named after Mr. Kyeremateng, the first director of Kumasi Cultural Center now Centre for National Culture (CNC). He also helped in many ways to establish the school.
Other Facilities
Library

Assembly Hall

ICT Laboratories

Classroom Blocks

Science Laboratories
The school offers five (5) courses or programmes;
Business

Visual Arts

General Arts

General Science
All courses have a duration of three (3)years to complete.
Again the curriculum consists of six (6) general core subjects:
ICT

P. E

Mathematics

Social Studies

English Language

Integrated Science
Let's take each course one after the other and let's look at the elective subjects for each programme.
GENERAL ARTS DEPARTMENT
Elective courses are selected according to each student's preference. In addition to the core subjects, a student can choose 4 subjects;
The elective subjects are;
French

Geography

Economics

Government

Elective ICT

Twi (ASANTE)

Literature-In-English

Elective Mathematics

General Knowledge In Literature
Subject Combination for general arts students
Economics, Elective ICT, Geography, Elective Mathematics

Economics, Government, Literature-In-English and French

Economics, Geography, Government and Elective Mathematics

Economics, Geography, Government and Elective Mathematics/Literature-In-English

Economics, Government, Literature-In-English and Asante Twi
GENERAL SCIENCE DEPARTMENT
A science student takes the following subjects;
Biology

Physics

Chemistry

Agricultural Science

Elective Mathematics
BUSINESS DEPARTMENT
A business student can choose from the following subjects;
Economics

Cost Accounting

Financial Accounting

Elective Mathematics

Business Management
VISUAL ARTS DEPARTMENT
Students can choose any four of the following subjects;
Textiles

Sculpture

Graphic Design

Picture Making

Elective Mathematics

General Knowledge-In-Art
AGRICULTURAL SCIENCE DEPARTMENT
All agricultural science students study general agriculture.
Forestry

Fisheries

Animal Husbandry

Crop Husbandry and Horticulture
A student chooses one course from this list.
Then from
Biology

Physics

Geography

Mathematics (Elective)
a student can choose two subjects from this category.
Extra Curricular Activities Kumasi High Senior High School
Extra-curricular activities are officially valid activities that students engage in at school. These activities are not part of the main academic work.
These may include sports and games, activities relating to clubs, societies and religious groups, entertainment and clean-up exercises.
Some approved clubs and societies are;
Cadet Corps

School Choir

Science Club

Red Cross Society

Ghana Muslim Students Union (GMSU)

Catholic & Anglican Students Union (CATSU)
Academics: Curriculum and Majors
In this section, let's look more into the academics, curriculum and majors in Kumasi High school. The following are some achievements, a list of courses offered and the admission process at KUHIS.
Awards and Achievements
Came 1st at the National Cadet Band Competition in 2016
Came 4th – National Science and Maths Quiz – 2015, 2016
List of Programmes and Courses at Kumasi High School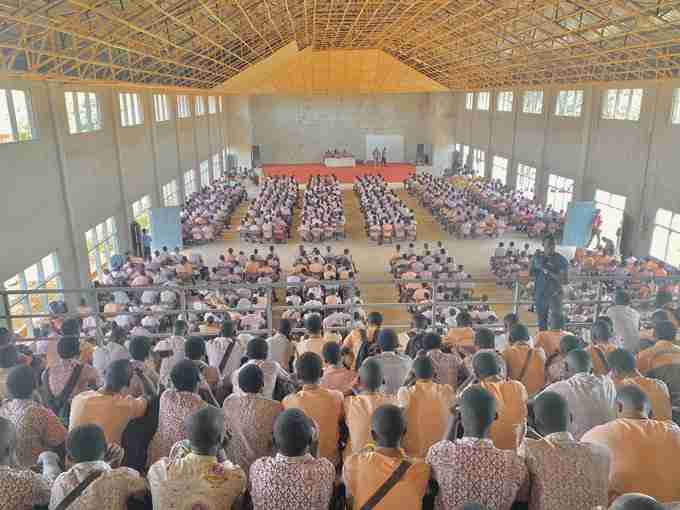 BUSINESS

VISUAL ARTS

AGRICULTURE

GENERAL ARTS

GENERAL SCIENCE
Kumasi High School Admission Process
New pupils are admitted in September every year through a computerized system under the control of the Ghana Education Service.
The system works based on the results of an entrance examination known as the Basic Education Certificate Examination (B.E.C.E). This examination is held for junior high schools at various centers throughout the country.
Entry Forms for the above examination are obtained from the West African Examination Council (W.A.E.C) through the headteachers of the respective junior high schools within the country. Once the computerized selection process is completed, the list of admitted students are made available by the Ghana Education Service to the school. The list is then made public through the school's notice board.
An opportunity is also given to foreign nationals who wish to apply for admission into the school through a written entrance examination organized by the school.
Students from other senior high school or fresh senior high school starters who wish to continue their education at the school can also contact the school's administration through the contact list provided in the contact section of this page.
After a student gains admission, he is given the school's official prospectus. This book helps new students about the school and all that is required of them.
Some Achievements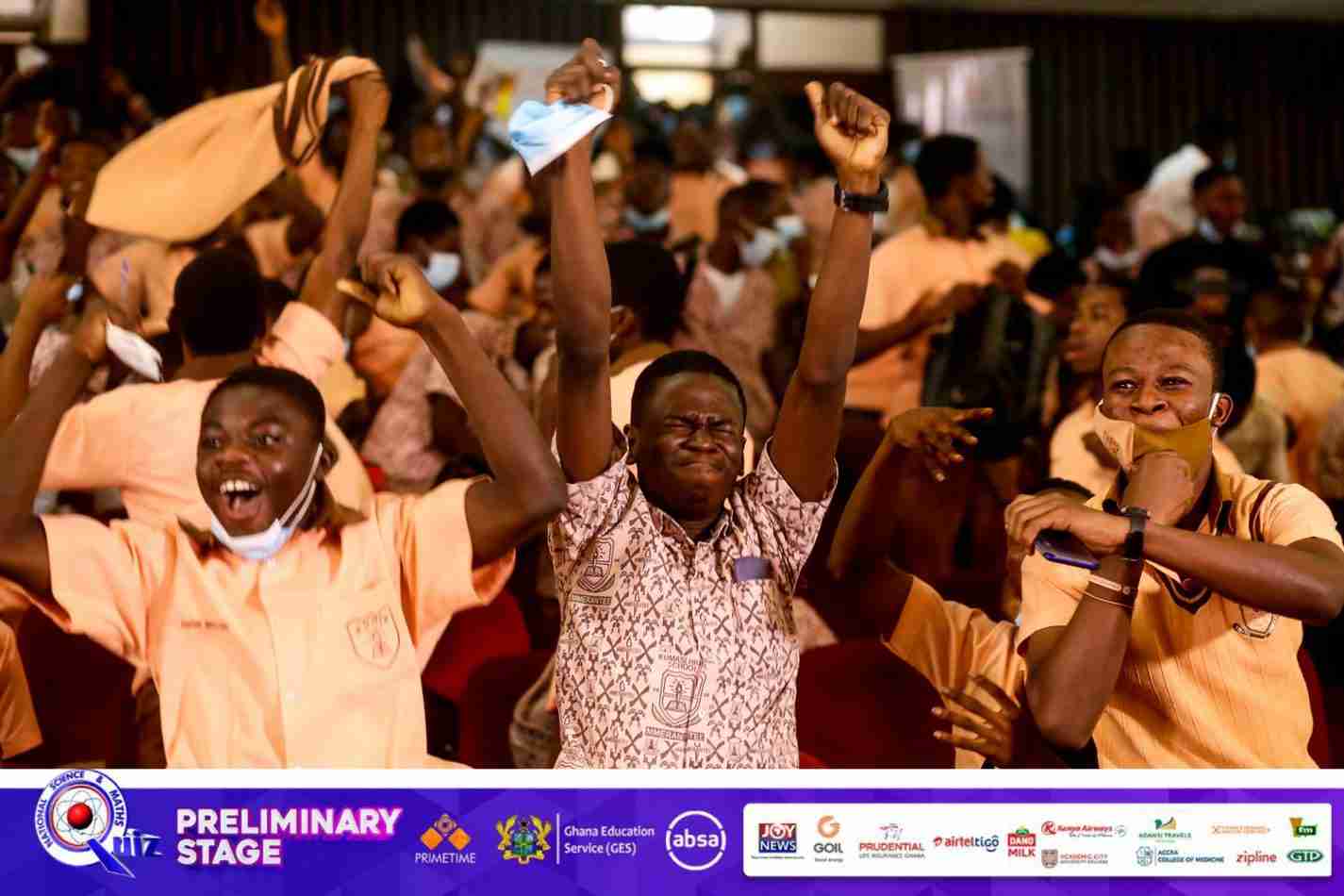 Kumasi high school was once awarded Best African Business School. The School has made a lot of effort and has won a lot of awards over the years. They have been to the National Science and Maths Quiz (NSMQ) in the past.
Kumasi High School placed 4th in position after they got to the semi-finals in 2012. Although the School has never won the Quiz, it has made a tremendous effort over the past 4 years. Kumasi High School is the only school with the highest point in the Quarterfinals of the NSMQ.
Some Notable Alumni
Adams Abdul Salam (Member of Parliament Elect for New Edubease Constituency)

Yaw Osei Adutwum (Minister for Education)

Collins Owusu Amankwah (Member of the Ghana Parliament for Manhyia North Constituency)

Samuel Boadu – Head Coach of Hearts of Oak

Kwadwo Baah-Wiredu (Member of Parliament for Asante Akim North)

Henry Kwabena Kokofu (Member of the Ghana Parliament for Bantama Constituency)

Kwabena Antwi Bosiako ( Journalist, News Anchor; UTV and Peace FM)
Photos of Kumasi High School
Concluding Thoughts…
In conclusion, we hope this article will make your decision to attend Kumasi High School easier. With all of the perks and benefits, we know you'll have a great time here.
All students who attend Kumasi High School have fun and learn in an environment that fosters their intellectual growth.
Join the Kumasi High School family!
Also Read:
Kumasi Anglican Senior High School: All You Need To Know!
Kumasi Academy Senior High School: All You Need To Know!
Asanteman Senior High School: Everything You Need To Know!