Yes, what ASDA or Walmart are to the UK and America, Melcom is to Ghana.
There may not be giant supermarket chains like ASDA or Walmart around. Ghana has Melcom. With a customer-oriented policy, Melcom Ghana prices are uniform throughout the country.
What is Melcom Ghana?
Melcom is Ghana's largest chain of retail department stores with over 50+ retail outlets across the country. The company has grown exponentially in recent years and its success in Ghana has seen them be one of the fastest-growing retail chains in Africa. With over 60% ownership in retail outlets across the country, the company caters to all tastes and budgets.
About Melcom Ghana?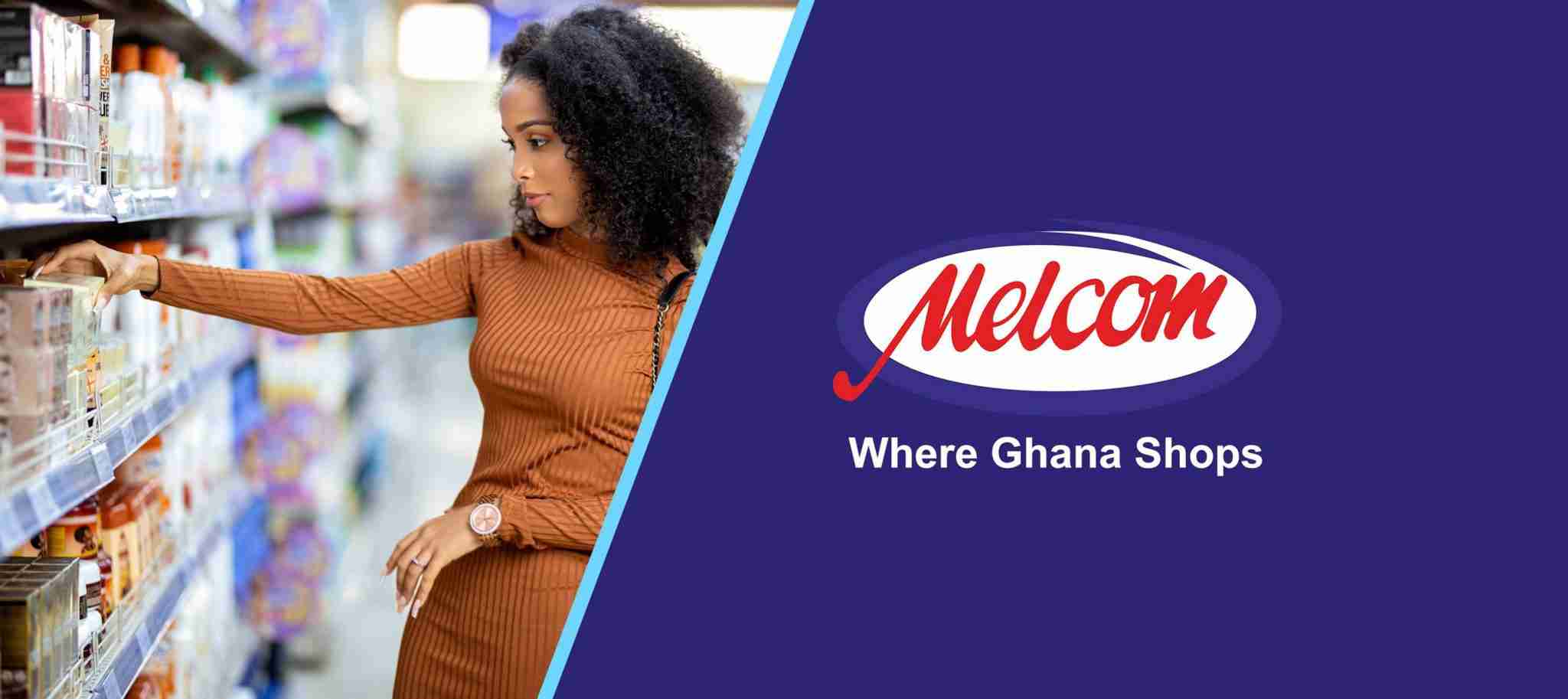 Melcom literally owns the retail market in Ghana. The leverage they've enjoyed over the years has also placed them highly in the semi-wholesale and wholesale distribution market.
Looking at how Melcom Ghana is growing only a well-established global giant like ASDA or Walmart can compete with them in the supermarket space.
Headquartered on the 2nd Palace Link Road, North Industrial Area, Accra, Melcom limited boasts about 50+ stores nationwide and counting.
You can now shop with them online by visiting their website or loading the Melcom app on your mobile phone.
Their store prices vary from about GHc5 (a little less of a $1) up so you won't feel like there's any risk when buying something off Melcom for under 1000GHC ($1 USD = 6.4 GHS).
In addition to their competitive prices and unmatched variety, no other retailer can beat Melcom today. It's no wonder that slogans like:
"Where Ghana Shops" and "Where Quality Costs Less" have become synonymous with the business over the years.
Who owns Melcom Ghana?
Melcom is owned by one of Africa's largest retailer companies (Coca-Cola Enterprises), they also own other small retailers such as Tuskys Supermarket -which has 2 locations within Accra & Sekondi; New World supermarket –a chain that operates shops throughout coastal Liberia& Sierra Leone including Monro
What items does Melcom sell?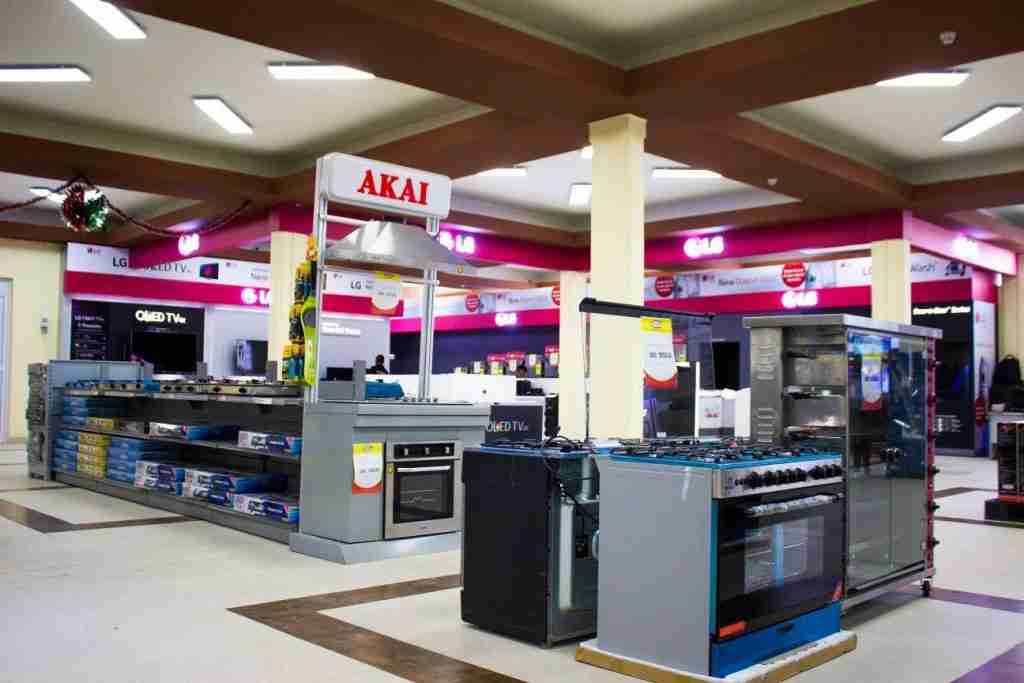 Melcom sells everything from groceries, toiletries, home appliances and cookwares to furniture products/supplies among many others.
The policy of 'Low Prices and High Volumes' has led to Melcom's market dominance; today, with over 40,000 items available under one roof, it is the most prominent departmental store.
The wide assortment of merchandise ranges from a simple polyethylene grocery bag to priceless fine art, boots, glass, and plasma TVs and everything in between You can find absolutely anything at all for every room of your house, with massively discounted prices and many International Brands to choose from. The majority of their plasticware is manufactured by their sister company, Century Industries Limited.
you don't only enjoy unforgettable shopping at Melcom, they've also partnered with another sister company (Crown*Star Electronics Industries Limited) handles after-sales service, by way of a fully-equipped Service Center for their electronics products and supplies.
This means that there are well-qualified and fully-trained engineers and technicians are always available to tackle problems that may come up with a purchase.
Melcom Ghana Branch Locations: list of branches with address, opening hours
GREATER ACCRA REGION
Weija Branch
Lapaz Branch
Madina Branch
Achimota Branch
Adabraka Branch
Ashaiman Branch
Kissieman Branch
Dansoman Branch
East Legon Branch
Ashongman Branch
Accra Central Branch
Melcom Plus – Spintex
Teshie Nungua Branch
Melcom Plus – Tema Branch
Melcom Plus – Kaneshie Branch
CENTRAL REGION
Cape Coast Branch
Kasoa Branch
Swedru Branch
Assin Fosu Bran
Cape Coast Branch
ASHANTI REGION
Obuasi Branch
Kumasi Hene Branch
Kumasi Adum Branch
Kumasi Santasi Branch
Kumasi Manhyia Branch
Kumasi Adiebeba Branch
Kumasi Tanoso Abuakwa Branch
EASTERN REGION
Nkawkaw Branch
Koforidua 1 Branch
Koforidua 2 Branch
VOLTA REGION
Ho Branch
Aflao Branch
Hohoe Branch
BRONG-AHAFO REGION
Sunyani Branch
Techiman Branch
WESTERN REGION
Tarkwa Branch
Takoradi Branch
NORTHERN REGIONS
Wa Branch
Tamale Branch
Upper East Region
Bolgatanga Branch
Upper West Region
Concluding thoughts:
The effectiveness of the Melcom Group's marketing strategies that are focused on the people of Ghana, such as creating more stores and selling a larger range of products, has motivated its efforts to expand within the country.
Emphasizing its commitment to its numerous customers through multiple discount programs, Melcom Ghana continually dedicates time and resources to the expansion and improvement of its branches.
Melcom Ghana: "Where Quality Costs Less"
Also Read:
Kumasi City Mall: Everything You Need to Know!
Golden Tulip Kumasi: The Biggest Hotel in the Garden City
Where is Kumasi Ghana: Explore The Historic Landscape Of the Garden City